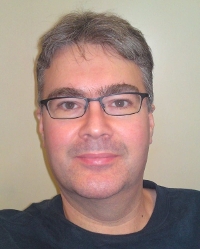 Edgar M. Blokhuis
Assistant professor
Name

E.M. Blokhuis

Telephone

E-mail
The research of Dr. Edgar Blokhuis is directed toward the statistical thermodynamical description of liquids at interfaces. This includes the description of wetting phenomena, the behaviour of colloids and polymers in solution in contact with a solid, and the organisation of self-assembling systems.
Assistant professor
Wiskunde en Natuurwetenschappen
Leiden Institute of Chemistry
LIC/Supramolecular & Biomaterials Chem.
Work address
Gorlaeus Building
Einsteinweg 55
2333 CC Leiden
Room number DM422
Contact