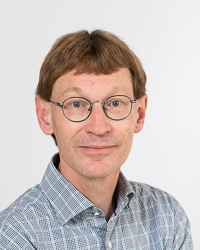 Cornelis de Groot
Associate Professor
Name

Mr. C. de Groot

Telephone

E-mail
Cees de Groot is senior lecturer in Company Law at the University of Leiden, Institute for Private Law, Company Law Department since 2005.
Cees de Groot graduated in 1985 in social-economic law from the University of Groningen in the Netherlands. During the final year of his studies he worked as an undergraduate research assistant with the deparment of European and economic law. He then went on to work at the University of Leiden, first as a researcher in the field of labor law, then as a lecturer in commercial law and company law, and he is now a senior lecturer in company law at Leiden Law School. Cees de Groot was awarded his Ph.D.-degree in 1990 on defending his thesis Netherlands Labor and Co-Determination Law in an EEC Perspective.
Within company law the interests of Cees de Groot are primarily in the fields of governance, including corporate governance as well as semi-public sector and civil society governance, co-determination law and partnerships.
Associate Professor
Faculteit Rechtsgeleerdheid
Instituut voor Privaatrecht
Ondernemingsrecht
lid van de redactie van het tijdschrift European Company Law
Lid van de redactie van het tijdschrift Onderneming en Financiering