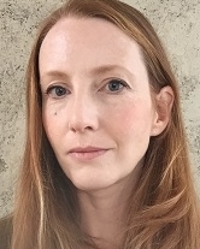 Anne Meuwese
Professor Public Law
Name

Prof.dr. A.C.M. Meuwese

Telephone

E-mail

ORCID iD
Anne Meuwese's research focuses on the use of artificial intelligence (AI) by governments, on the possibilities AI offers to better control government action, and on the role that constitutional and administrative law and public administration (can) play in this. Her current focus is on legislative quality, customisation in implementation practice and government communication.
Anne Meuwese was affiliated to Tilburg University from 2010 to 2020, where she was appointed Professor of European and Comparative Public Law in 2013. She had previously worked as a postdoc at the University of Antwerp and the University of Exeter. In 2008, she was awarded a doctorate (cum laude) from Leiden University with a thesis entitled 'Impact assessment in EU lawmaking'. Her research incorporates a behavioural perspective on constitutional law and general administrative law: these branches of law are seen as ultimately aimed at influencing the behaviour of a variety of public law actors.
Anne currently leads the PDI-SSH funded WetSuite project, which aims to unlock Natural Language Processing (NLP) techniques for legal researchers, primarily using publicly available documents authored by one of the branches of the Dutch state.
For publications written during her time at Leiden see the 'Publications' tab. For a complete overview of publications, please click here.
Professor Public Law
Faculteit Rechtsgeleerdheid
Instituut voor Publiekrecht
Staats- en Bestuursrecht
Lidmaatschap redactie RegelMaat tijdschrift voor wetgevingsvraagstukken
Lid Raad van Advies