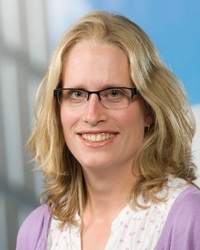 Anne Land-Zandstra
Assistant professor
Name

Dr. A.M. Land-Zandstra

Telephone

E-mail
My research focuses on authenticity in informal science education in two areas: real objects in museums and citizen science.
Authenticity in museums
"Is it real?" is one of the most heard questions in science museums. Science museums consider it important to make sure visitors can experience real objects and real phenomena. But there is not much empirical evidence on why authenticity is important, how visitors perceive authentic objects, or how it affects their experience. In a research collaboration with Naturalis Biodiversity Center, I am studying these questions. We are studying how visitors perceive real objects versus replicas. And we are experimenting with different ways to support the interaction of visitors with real objects, e.g. through questions on object labels.
Citizen Science
When citizens are collaborating with scientists in research projects, we call that citizen science. A few examples of citizen science projects are national bird counts, water quality monitoring by volunteers, or online analysis of satellite images looking for galaxies. Although the concept of volunteers contributing to scientific research is not new, the opportunities for citizen science have increased tremendously over the last decades. New technologies such as internet, and smartphones have made it easier to collaborate with large groups of citizens. Citizen science projects usually have two different goals: scientific output (data, analyses) for the scientists, and outreach/learning for the citizens. I am interested in the latter and studying motivation and learning outcomes of citizen scientists. I am collaborating with different CS projects (iSPEX, Grote Griepmeting, Schone Rivieren) to study why citizen scientists participate in these projects, and what they get out of them.
Assistant professor
Wiskunde en Natuurwetenschappen
Instituut Biologie Leiden
IBL SCS
Land-Zandstra A.M., Gerven D.J.J. van & Damsma W. (2018), Is it real? How visitors interpret authenticity in a natural history museum, Spokes 37: 1-15.
Beusekom M.M. van, Land-Zandstra A.M., Bos M.J.W., Broek J.M. van den & Guchelaar H.J. (2017), Pharmaceutical pictograms for low-literate patients: Understanding, risk of false confidence, and evidence-based design strategies, Patient education and counseling 100(5): 966-973.
Kerkhoven A.H., Rodrigues Dos Santos Russo P.M., Land-Zandstra A.M., Saxena A. & Rodenburg F.J. (2016), Gender Stereotypes in Science Education Resources: A Visual Content Analysis, PLOS ONE 11(11): e0165037.
Hut R.W, Land-Zandstra A.M., Smeets I. & Stoof C. (2016), Geoscience on television: a review of science communication literature in the context of geosciences, Hydrology and Earth System Sciences 20: 2507-2518.
Land-Zandstra A.M., Beusekom M.M. van, Koppeschaar C.E. & Broek J.M. van den (2016), Motivation and learning impact of Dutch flu-trackers, Journal of Science Communication 15(1): A01.
Land-Zandstra A.M., Devilee J.L.A., Snik F., Buurmeijer F. & Broek J.M. van den (2016), Citizen science on a smartphone: Participants' motivations and learning, Public Understanding of Science 25(1): 45-60.
Land-Zandstra A.M. & Bakker E.P.H.M. de (2014), Informele wetenschapseductie. In: Dam F. van, Bakker L. de, Dijkstra A.M. (Eds.) Wetenschapscommunicatie, een kennisbasis. Den Haag: Boom Lemma. 111-140.