Research project
Topic: Psychosocial consequenses of ICU treatment
In case of serious illness, treatment in the Intensive Care Unit (IC) may be necessary. Intensive care treatments has improved over the years and more and more seriously ill patients are surviving admission to the ICU. This favorable development however has a downside since long-term consequences of an IC admission may develop which may severely affect quality of life. Little is known about the cognitive and emotional consequences of an IC admission, however, this is becoming increasingly important as the number of survivors of serious illness continues to increase. We aim to investigate the best conditions for a healthy mental recovery from an ICU admission. Both risk factors and resilience (protective) factors are mapped out. This is being investigated in an ongoing study in critically ill patients undergoing ICU admission using various measurement methods, including self-report questionnaires combined with clinical data in the period of one year after the IC admission. More insight into these factors can help to take preventive measures and also to develop psychological treatments that can optimally target the needs of the individual patient.
Contact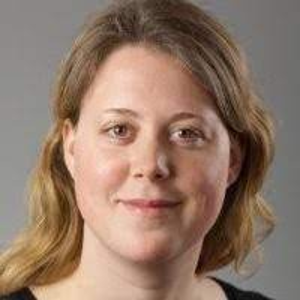 Contact person
Judy Veldhuijzen has a strong track record in the field of psychosocial risk factors in intensive care survivors. She has focused on long-term outcomes after surgery and particularly intensive care stay. She published multiple papers in high-ranking peer-reviewed journals on this interdisciplinary topic and successfully completed several PhD trajectories on this topic. She started her work on ICU outcomes at the UMC Utrecht and started collaborating with the Intensive Care Unit of the LUMC when she started working in Leiden which led to the development of a project team which aimed to routinely examine psychosocial risk factors in intensive care patients. To this aim, the CONTENT-ICU study is a currently ongoing study to routinely monitor patients for psychosocial outcomes at 1 year follow up.
Description of topic
Approximately 80.000 critically ill patients are admitted to an Intensive Care Unit (ICU) in the Netherlands yearly and this number is increasing, especially now in the challenging COVID19 circumstances, but also already before COVID19. Due to improved treatment techniques on the ICU the hospital survival rate of critically ill patients admitted to the ICU increases rapidly.
The progress in ICU medicine with respect to increased survival rates comes at the cost of long-lasting medical, psychological, cognitive and emotional health sequelae (e.g., ICU acquired weakness, posttraumatic stress disorder, depression, cognitive decline and dementia) as well as impaired quality of life, which patients suffer from. These syndromes have been summarized as the post intensive care syndrome (PICS) by the Society of Critical Care Medicine.
In contrast to medical outcomes, long-term psychological, cognitive and emotional health sequelae have not been extensively studied. Long-term psychosocial problems, however, seem very prevalent, impair the quality of life and pose a large burden on society in terms of health care costs. This becomes however increasingly important as the number of survivors of critical illness rises, and these survivors are of older age with multiple comorbidities.
More research is needed to establish the magnitude and extensiveness of these problems, especially focusing on psychosocial and neuropsychological problems, to identify modifiable risk, and importantly, also resilience factors such that preventive measures can be optimized and psychological treatments may be optimally targeted.
These insights will ultimately result in reducing the development of long-term negative outcomes thereby improving quality of life of patients and reducing costs for the health care system.
We aim to examine the mechanisms of recovery of patients who survive intensive care stay by using an innovative mixed-method design including self-report questionnaires combined with clinical data to identify risk and resilience factors of recovery after critical illness requiring intensive care stay with the aim to generate data that are findable, accessible, interoperable and reusable (FAIR).