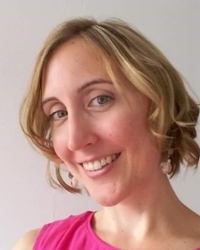 Sanne van Luenen
Project Manager
Name

Dr. S. van Luenen

Telephone

E-mail

ORCID iD
I studied Nursing (2002-2006) and completed my Research Master Clinical and Health Psychology at Leiden University in 2013. For my PhD (obtained in 2019) I conducted a randomized controlled trial into the effectiveness of an online self-help intervention for people with HIV and depressive symptoms.
Research
I am a postdoctoral researcher at the Clinical Psychology Unit. I am interested in the online treatment of mental health problems. My current project focuses on the long-term effects of an online self-help program for people with HIV and depressive symptoms.
Next to that I am the local coordinator of the Caring Universities project, in which 4 Dutch universities (Leiden, VU, Utrecht and Maastricht) set out to explore and improve student mental wellbeing by means of e-mental health solutions.
Education
I teach various courses within the bachelor and master of (clinical) psychology. I'm also a thesis supervisor.
Project Manager
Faculteit der Sociale Wetenschappen
Instituut Psychologie
Klinische Psychologie
Skills trainer / project coordinator
Faculteit der Sociale Wetenschappen
Instituut Psychologie
Klinische Psychologie
No relevant ancillary activities