Research project
Playing Politics: Media Platforms, Making Worlds
Both play and politics have the potential to create worlds in which new rules apply, meanings are created, and possibilities emerge for collaboration, strategy and creative solutions. In this sense, play and politics have always been very much alike. But what happens to this kinship in a post-digital society that is dominated by social media platforms? What possibilities emerge for meaningful and mutual connections between play and politics on these platforms and in contemporary culture in general?
Duration

2021 - 2025

Contact

Funding

NWO Open Competitie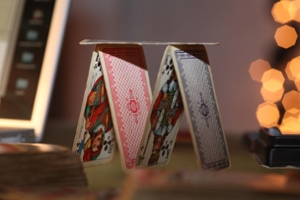 This research project maps the challenges and possibilities of play and politics in a world suffused by social media. The hypothesis is that we are witnessing a novel form of 'politicking' that capriciously moves back and forth between different media, using political strategies that are available and creating new ones. Examples of these new strategies are political trolling, the dissemination of disinformation and a strategic use of memes. These are all forms of political play that can allow political actors (e.g. citizens, politicians) to attempt to create, transform, or destroy worlds and worldviews.

This research project aims to set a benchmark for understanding contemporary mediatised politics. Building a comparative conceptual and methodological framework informed by media studies, play studies and philosophy, it develops a vocabulary to analyse and critically engage with the workings of play and politics in contemporary post-digital culture.