Research project
Understanding the Endless Steppe
Otrar as a Case Study for a 6-10th century Transition Zone
Duration

2022 - 2026

Contact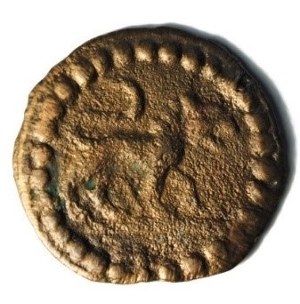 Abstract
It is the intent for this project do archival and material studies using previously excavated material in the form of ceramics and coins. This material will be used to show how Otrar fits into the larger cultural and geo-political world during the period being focused on. This work will use systems theory in order to show how the site reflects the world system at the time and how the cultures present at the site interact with the world around them.
Research questions
The following research questions will help solve the problem of how as archaeologists we categorize societies and regions that are heterogeneous and not defined by one major political or cultural influencer.
It is my intent to propose a comparative study of the social, cultural, and economic conditions in Central Asia during the 6th to 10th century. Its main research questions will be:
What can be understood through numismatic and ceramic data about connections between imperial political entities (such as Islamic, Sasanian, Tibetan, Chinese) and the site of Otrar during the 6th- 10th century CE?
This question will be answered through sub questions:
A. What can be understood about Otrar from numismatic data found at the site and its relation to monetary policies and circulation within the transitional period of the study region between the 6th- 10th century CE?
B. What can the ceramic finds at the site of Otrar say about the sites socio-economic role in the greater Central Asian region?