Dissertation
Pleegrechten voor kinderen
On 8 October 2020, Kartica van der Zon defended her thesis 'Pleegrechten voor kinderen'. The doctoral research was supervised by Prof. M.R. Bruning and Prof. T. Liefaard.
Author

Kartica van der Zon

Date

08 October 2020

Links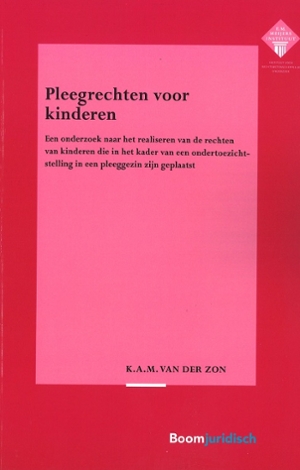 This study identifies the human rights of children who live in foster care due to a family supervision order, and analyses the extent to which Dutch laws and regulations protect these rights. The aim of the research is to provide insight into the rights of foster children regarding four important decisions about their lives. Although the interests of the child are often taken as a starting point for these decisions, this does not do justice to the recognition of children as subjects of rights. After all, individual interpretations of the best interests of the child will inevitably depend on the normative frameworks of the decision-maker. It is argued that by identifying which children's rights can be derived from a human rights framework, children in foster care can be given stronger protection when making decisions about their life.
The study concludes that the literal text of Dutch laws and regulations does not usually conflict with children's and human rights. Yet in many cases, foster children have no effective means of invoking their rights. Therefore recommendations are being made to amend the law and regulations to better protect the rights of children in foster care.