Leiden Law Cast #8: Alumnus Ard van der Steur
Leiden Law Cast is a podcast made by Leiden Law School, Leiden University, for everyone who wants to learn more about current legal issues.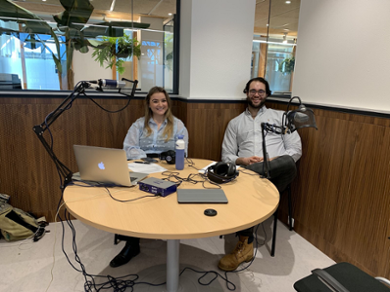 The Leiden Law Cast presents information in a more 'digestible' form, shining a light on all the latest issues and science news related to law. The podcast is presented by students Irem Çakir and Hamza Duprée. In each episode they discuss a topical legal issue with a member of the academic staff or an alumnus of Leiden Law School.
Former Dutch minister of Security and Justice Ard van der Steur visited our studio in our first episode with Leiden alumni. After hearing about his experiences as a student, he spoke to us about his political career. Ard is currently director of law firm Legaltree where he specialises, among other things, in mediation as a method of dispute settlement. Ard spoke about the many advantages of mediation, and the struggle to create a solid legal basis for this remedy. He encourages all Leiden law students with political ambitions to take up the challenging post of Minister of Security and Justice. And we would like to add that Ard's advocacy of mediation is certainly something that should be continued.
The Leiden Law Cast (in Dutch) is available via the following: