Leiden Law Cast #5: Esther Kentin on PFAS, (micro)plastics & policy
Leiden Law Cast is a podcast made by Leiden Law School, Leiden University, for everyone who wants to learn more about current legal issues.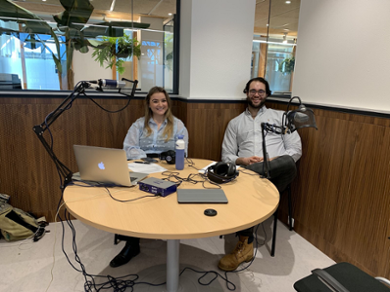 Leiden Law Cast presents information in a more 'digestible' form, shining a light on all the latest issues and science news related to law. The podcast is presented by students Irem Çakir and Hamza Duprée. In each episode they discuss a topical legal issue with a member of the academic staff of Leiden Law School.
Associate Professor Esther Kentin is our guest in the fifth episode. PFAS, (micro)plastics and other harmful substances: we're learning more and more about these, but for many it remains unchartered territory. Especially in relation to law, not much is known about these matters. Esther Kentin examines policy on these substances and tells us why everyone should think critically about them. She also gives some ideas for concrete plans.
Listen to this Leiden Law Cast episode (in Dutch):
You can also listen to Leiden Law Cast via these links:
More Leiden Law Cast episodes:
More information about Leiden Law Cast here.