Streaming the Sagas: a live role play in the North-European Age of Heroes
Hwæt! You've heard of the adventures of the mighty Beowulf. You've heard of the brave folk standing beside him, and the awe-inspiring foes standing against him. But where their legend still lives, their tale ended long ago... Let us begin a new saga, let us find new heroes, weave a new story - by the Gods, let us play some epic Dungeons and Dragons together!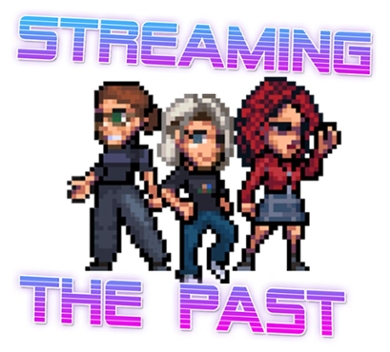 This Thursday, March 24, at 16:30 CET, a new livestreamed, roleplaying saga will premiere on Twitch, with a story and setting based on Beowulf and other legends from the 'Age of Heroes'. Sophie, Nina, and Eva, students of Leiden University and members of Streaming the Past, will explore the myths and histories of 7/8thth century northern Europe as well as current research on the languages and cultures of this time period.
What are Roleplaying Games?
Roleplaying Games, or RPGs, have been around since the 1960s but during the pandemic their popularity has exploded, with Dungeons and Dragons being the best-known example. In RPGs, people collaboratively narrate through adventurous stories, using a shared set of game rules and playing unique roles. In Streaming the Sagas, Sophie will act as storyteller, while Eva and Nina will be playing the heroic Eofor and the sneaky Breca. In their joint adventures on the whale-road, they will not only fight fierce feuds and maul marshy monsters, but also share scintillating, scientific stories about this fascinating past.
Live-streaming as Science Communication
This new series is part of Streaming the Past, an NWA-NWO funded Science Communication project that uniquely combines sharing knowledge of the past with playing games on popular live-stream platform Twitch. Aside from the Streaming the Sagas series premiering this Thursday, you can tune in every workday for livestreams with other games set in the past, such as Assassin's Creed or Sid Meier's Civilization.
Check out the Streaming the Past Twitch channel for an up-to-date schedule.