Rachel Schats joins Leiden Teachers Academy: 'I am always trying to look for ways to make teaching stick better'
The Leiden Teachers Academy (LTA) was founded to help collaboration between excellent teachers. Osteoarchaeologist Dr Rachel Schats has been one of the latest additions to the Academy, nominated by the Faculty Board for the position as a Teaching Fellow. 'In the LTA we talk about new innovations in education. We also advise the University Board on education topics.'
Passion and interest
Every year the Faculties can nominate two people for a Teaching Fellowship at the LTA. Dr Schats was nominated and admitted because of her passion and interest in teaching and efforts to further develop this: 'I am always trying to look for ways to make teaching stick better, make it more inclusive, and accessible.' Interfaculty collaboration is one of the most important characteristics of the LTA. 'We discuss what is happening at the other Faculties and organize events. This year the LTA will host and Education Festival on Teaching and Learning after Covid.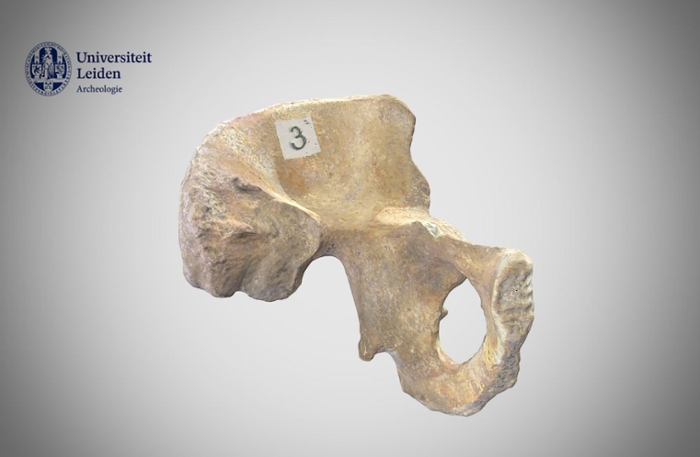 Digital bones
Another feature of joining the LTA is the related sum of money for an innovative education project: €25,000. 'With this money I want to create a digital repsoitory for human osteology. Students come to the lab and experience human remains there, but they have no access outside of the lab.' Osteology is a visual discipline, and the educative value of working with real bones is not comparable with learning from books and images. 'In order to give students more time to study human remains, I plan to have a body of digital bones for students to work with, wherever they are.'
3D handbook
In a regular Osteoarchaeology course, students may have up to 12 hours with the physical remains. 'Especially for challenging bones, like hand and feet bones, good digital models will promote student engagement and retention. The information will hopefully stick better in their heads.' The main aim of the new project will be to create digital models and employ these in active and experimental teaching at home as well as in the classroom. 'I am also thinking of a 3D handbook in the lab, as a reference when looking at the actual archaeological remains.'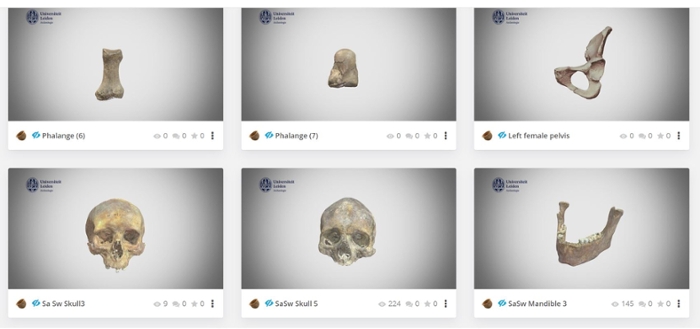 Bones on Demand
The main bulk of the money will go to a student-assistant or recently graduated student who will make 3D scans. 'Despite my interest in 3D applications, I have no expertise on 3D modelling myself. This will be a job for someone.' Through the application of Sketchfab the 3D models will be integrated in Brightspace. 'There is no additional software necessary, so it is very user-friendly for most students.' The 3D models of the skeletal remains will always be available as bones on demand.