Tanja Masson-Zwaan honoured as Officer in the Order of Orange Nassau
Since 1985, Tanja's outstanding and extensive talents have helped develop the International Institute for Air and Space Law, of which she has been a Deputy Director from the very start.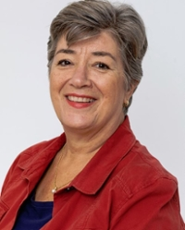 Apart from a 15-year break between 1992-2008, she has contributed to the teaching and research activities at this Institute with passion and dedication. She is renowned for her thorough knowledge of space law and her ability to pass this on to generations of students and researchers in this field of study. Her commitment goes far beyond the expectations and requirements of her position as a lecturer.
In all these years, she has let no opportunity pass by to bring attention to her field of study using her extensive network, and to get topical issues on the agenda and to show her clear vision on those issues. Tanja is also praised for her ability to use her social skills to build an impressive, worldwide network of experts in international space law.