Dutch Studies Open Day: broad and varied
From the new street language Smibanese to 17th-century manuscripts: the first national Dutch Studies Open Day explores a wide range of topics. The Open Day will take place on Saturday 7 March in Leiden. Frits Spits will broadcast his radio programme 'De Taalstaat' (The Language State') from the Kamerlingh Onnes Building.
Dutch Studies is an incredibly broad and varied discipline, covering historical and modern literature, journalism, the history of the Dutch language, modern Dutch dialects and sociolects, and translation, and the list is far from complete. What links all these topics is the Dutch language and culture.
Guest author Karin Amatmoekrim
The Dutch Studies Open Day will take place in the beautiful Lorentz Hall and other rooms in Leiden's Kamerlingh Onnes Building. The day will be officially opened by Leiden University's 35th guest author: Karin Amatmoekrim. The Paramaribo-born author will be interviewed about her work, which centres on the identity of the outsider, and the issue of whether we can escape the identity imposed on us – by ourselves or others.
Visitors can then choose from a range of activities. Frits Spits will broadcast a live episode of his radio programme De Taalstaat (The Language State): in the words of the programme's website a cheerful and informative programme on how things stand with the Dutch language. Participants can also follow the Reading Poetry workshop by Trouw critic Janita Monna, or take a walk through Leiden with street name and Matthias de Vries expert Tanneke Schoonheim or street poetry expert Kila van der Starre.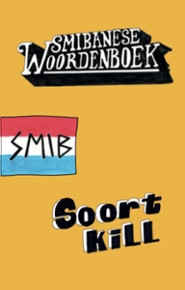 Smibanese
Dutch Studies students will also be in attendance to answer the questions of young people who would like to know more out about the opportunities offered by Dutch Studies, so if you're interested, come by for a chat with the representatives of the study associations of a number of different study programmes. They can tell you about the contents of their study programme, and why they find it interesting and far more relevant to modern life than they had expected.
Dutch Studies is a dynamic discipline: both the research methods and the language and culture themselves are constantly undergoing renewal. The Open Day therefore includes a presentation about the Amsterdam street language Smibanese (rhymes with Japanese). This new sociolect, inspired by the hip hop artists of the SMIB collective, is a mix of Antillean, Dutch, Surinamese, and Moroccan. The Smibanese dictionary has already appeared in its second edition.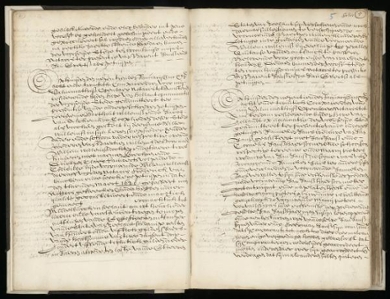 Even more choice
In the afternoon, visitors have even more choice. Organiser of the Dutch Studies Open Day and Leiden Professor of Modern Dutch Literature Yra van Dijk will explain how to write a review, and Aafje de Roest will talk about how identity is represented in hip hop. Tessa de Zeeuw is interested in the courthouse as theatre hall. VIDI researcher Helmer Helmers will discuss his research on 17th-century diplomacy and the role played in it by various media. Nicoline van der Sijs and Max van Duijn will talk about the exciting new questions we can address thanks to digital methods and large data sets. Esther Op de Beek and Jaap de Jong will talk about journalistic norms and the role of the media in literary criticism. Gaston Franssen and Ruth Koops van 't Jagt will discuss medical language and Tine Hens and Bart Verheggen will focus on climate talk.
When it reached the Netherlands, hiphop inspired a new language, which Aafje Roest will tell us more about. Research by Leiden PhD candidate Alex Reuneker [in Dutch] has revealed that the language's vocabulary is as rich as that of Harry Mulisch, Louis Couperus and Mutatuli. The only author it is no match for is Ilja Pfeijffer.
Dutch too self-evident
Lotte van den Bosch is one of three students who is organising the Dutch Studies Open Day together with Yra van Dijk. She completed a Bachelor's programme in Law and Dutch and is now following a Research Master's in Literary Studies: she loves the Dutch language, she says. Van den Bosch is enthusiastic about the Open Day's varied programme, which she helped create. We asked her how she feels about Dutch increasingly coming under pressure – irrelevant though it may be from an academic perspective. 'Language is everywhere,' she says, both in a positive and in a negative sense. 'We communicate all day long, most of the time in Dutch. In that sense, we clearly see the Dutch language as relevant. On the other hand, maybe we see our language as too self-evident, and therefore less interesting. During the Dutch Studies Open Day, we hope to show people how fascinating and thriving Dutch Studies is.'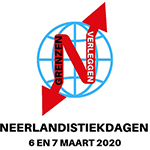 Council for Dutch Studies
To emphasise the unity of Dutch Studies as a discipline, a Council for Dutch Studies [in Dutch] was founded in 2018. The Council acts as representative in dialogues about the future of Dutch as a school subject and university programmes in Dutch Studies – the first spokesperson of this kind in the field. The Council hopes to show the public how thriving and versatile Dutch Studies is. This is the reason for organising the Open Day on 7 March. On Friday 6 March, all 240 university researchers and lecturers and high school teachers are invited to Leiden to discuss recent research and educational innovation.

Leiden Professor of Modern Dutch Literature Yra van Dijk is the President of the Council for Dutch Studies. 'In view of my position, it made sense for me to take responsibility for organising this first Dutch Studies Open Day,' she says. Luckily she didn't have to do it alone: three ambitious students volunteered to do most of the work.
See the full programme of the Dutch Studies Open Day (7 March) and register [the day is in Dutch].
For information on the professional network day 'Highlight on teaching and research' on 6 March, see Information and registration [in Dutch].
Text: Corine Hendriks
Photo above: 'Graffiti' Treubstraat Rotterdam (Flickr) by www.lastplak.nl
Mail the editors