Leiden scientists working on public course on artificial intelligence
Since January the Dutch public have been able to follow a free course on artificial intelligence (AI) and its far-reaching impact on our lives. Leiden scientists Marlies van Eck and Valerie Frissen, from the Institute for the Interdisciplinary Study of the Law at Leiden's Law Faculty, are part of the team developing the course. 'Systems can make completely wrong predictions.'
It was just an idea, but tech entrepreneur and author Jim Stolze wrote about it in his column in the Dutch Financieel Dagblad: wouldn't it be great to inform the Dutch public and get them thinking about AI in an online course? It's a phenomenon that's drastically changing people's lives and this is only going to increase. Stolze's idea struck a chord: the responses flooded in, particularly from scientists who wanted to contribute.
Ten half-hour tracks
Stolze invited the scientists to join in, took on the coordination himself and within six months the course was a fact: since January 2019 anyone who is interested can register for the course free of charge. The course consists of ten tracks of around half an hour each. The subject matter starts off easy, but becomes more complex as the course proceeds. All different aspects are highlighted: the history of AI, where and how we encounter it in our lives (far more places than you might think), the possibilities of AI, the advantages and the disadvantages. Because, make no mistake, there are also disadvantages. Take the privacy and ethical aspects, for example.
The idea of organising a public course on AI originated in Finland. The Dutch group had access to the Finish material but thought it was too theoretical, with too much text; the Dutch version contains more animations and interviews.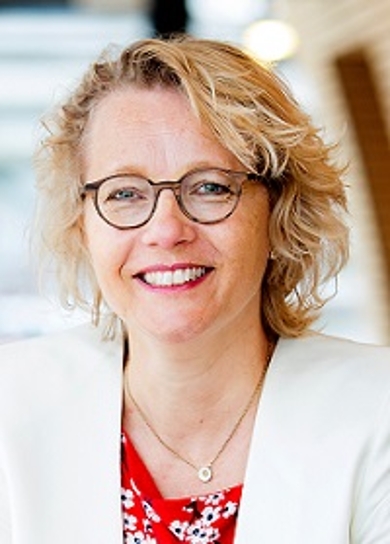 Different languages
Marlies van Eck developed part of the course that is about the importance of the law in AI, in particular its use by government. This is her specialist field and also her mission. 'I want to bring together law and technology,' she says. 'That's no easy task because legal specialists and technology experts speak completely different languages.' Van Eck gets an expert on law and technology to talk about the issues as part of the course, as well as a specialist in constitutional law and public administration who knows nothing about AI.
Forecasts are wrong
'The point with the government is that information technology and AI transcend the standard structures,' Van Eck argues. All kinds of systems are linked together. Citizens are divided into very broad categories, on the basis of which systems make important decisions about care allowances, benefits, WOZ values and much more. It is assumed that these systems make reliable forecasts, but these are by no means always correct. People often end up in the wrong category or do not fit into a category at all, while the law says: equal cases should be treated equally and unequal cases unequally'.
People become data
AI, Van Eck would say, is based on a comparison with existing information. Such information always relates to the past, whereas developments that affect individuals and society as a whole are always taking place. A system can therefore become completely disrupted. It is important that lawyers understand that the government's reasoning changes with the use of AI. A human being is transformed into data and data points. That may be good enough for some tasks, but you also miss a lot. To people who think that everyone can be reduced to a package of data I always say: 'Read Harry Mulisch's The Attack first - again - and then we'll talk some more.'
What is AI actually?
In the course, presented by Jim Stolze (photo), a video is shown of people being asked what AI is. This shows that people have a rough idea of what it is but find it difficult to come up with a quick definition. That's not so strange because experts don't entirely agree either. The definition that is used in the course is:
A system that can perform tasks in complex environments without constant guidance from the user and that can improve its own performance by learning from experiences, just like people.
Innovative project
Professor Valerie Frissen works part-time at Leiden University. Her field of expertise is the ethics of technology and this will be her focus in the AI course. Frissen is also director of the SIDN Fund, the fund of the Foundation for Internet Domain Registration in the Netherlands, which manages the .nl domain. The fund supports innovative Internet projects that contribute to solutions that guarantee security, stability and trust in the Internet. It was willing to invest in the infrastructure of the course. Other backers were found for various elements. The scientists worked for free.
On the way to 170,000 participants
Six hundred people have already completed the course, and 6000 have registered. The aim is to reach 1% of the population, which means 170,000 participants. While the course is already 'on air', improvements are still being made on the basis of the feedback from participants. How long the course will remain available is yet to be decided. It will be possible to update and adapt the course for the time being at any rate. The 1% was achieved in Finland.
Text: Corine Hendriks
Mail the editors