What are the options now for Brexit? Armin Cuyvers in EenVandaag on the chaos in the UK
On 11 December Armin Cuyvers, Associate Professor European Law at the Europa Institute of Leiden Law School, was a studio guest on the news programme EenVandaag to talk about the possible scenarios for Brexit.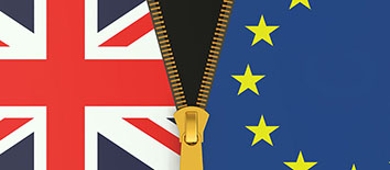 In a nutshell, the UK has three options to choose from. First, a hard Brexit as of 29 March 2019. This is economically disastrous, will lead to a hard border in Northern Ireland and is against the will of the majority of the people. Secondly, the UK can opt for 'May's deal'. This is less disastrous economically speaking compared to a hard Brexit and would avoid a hard border, but it will still lead to serious economic problems. The UK would also remain tied to EU regulations, now and in the future. As a result, both Brexiteers and remainers are against this deal. The third option is that the UK remains in the EU. The Court of Justice of the EU has ruled that the UK can unilaterally decide to remain in the EU. A second referendum would not be necessary for this. This option is by far the best option from an economic point of view for the UK (and the EU), but will lead to much political tension in the UK (and the EU). A large majority of the British population who want to leave the EU would have a hard time accepting this option, possibly fuelling further resentment and populism.
If the UK Parliament does not vote for May's deal, nor to remain a member of the EU, a hard Brexit will automatically follow on 29 March 2019 by virtue of Article 50 of the Treaty on European Union. Continuing discord will therefore lead to a hard Brexit.

The interview (in Dutch)