Islam and citizenship in the classroom
Islam has a rich and fascinating history, but if you talk about it in the classroom, all kinds of opinions and emotions come up. 'How do I incorporate these responses into my lessons?' The Netherlands Institute in Morocco is organising a study trip on 'Islam and Citizenship'. Fourteen teachers from Dutch secondary schools will be going to Morocco to broaden their knowledge in this field. What are they hoping to learn?
Freedom of expression and religion, and equality between men and women: these are common themes at secondary schools. Pupils sometimes ask their teachers awkward questions on these topics, or teachers want to discuss the issues, but don't know how. NIMAR (the Netherlands Institute in Morocco), which is part of Leiden University, is organising a study trip for teachers in secondary education to get to know Moroccan culture and Islam as they are experienced in the country to gain answers to these questions. A group of 14 teachers are travelling to Morocco in mid-October. They will visit different cities, institutions and social organisations to exchange views with diverse groups and people. Before they left, we asked four of the participants why they were going and what they expected from this unusual visit.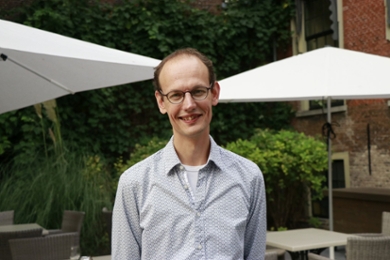 Tom Wils, teacher in the teacher training programme in geography (university of applied sciences)
'I'm going with a completely open mind. I work in Rotterdam at a university of applied sciences where the students come from very different backgrounds. It can sometimes be difficult to start a discussion on religion and culture, but once you do, it's very worthwhile. On this visit I'm hoping to learn more ways of approaching this kind of discussion, both from the people in Morocco and from colleagues on the trip. Besides my job in Rotterdam, I also work at a university of applied sciences in Tilburg, where the student population is less diverse. My students there have very little contact with Islamic people, because there are few of them to be found in their environment. I think it's important to bring Islam to their attention. The school will shortly be organising a study trip for students to Morocco but there's very little about Islam in the programme. I want to change that, so I'm hoping to learn more about what I can show and teach my own students when we are in Morocco.'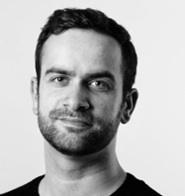 Halil Ibrahim Karaaslan, teacher of citizenship senior secondary vocational education
'I'm involved with the theme of Islam and citizenship both as a professional and an individual, because I work as a teacher of citizenship and I am a Muslim myself. On this trip I particularly want to gauge how other colleagues look at the theme of Islam and citizenship. I also want to see whether we we can devise methods of making the topic easier to discuss in different aspects of education. In the class, in teaching methods, but also, for example, among teachers with the school board or in parent-teacher meetings. I'm hoping to learn about the methods used by fellow teachers, and where I can to contribute to the knowledge about the topic based on my own expertise and experience. I'm most looking forward to hearing about the experiences of colleagues in Morocco and seeing how they handle the different themes that also play a role in the Netherlands. And then I want to translate that knowledge to my own teaching.'
Maaike van Gemert, teacher of religion and world views at secondary school
'This study trip seems to me to be a unique opportunity to look more deeply at the rich traditions of Islam, and I'm very happy to have been selected to take part in the visit. As a teacher of religion and world views I am expected to be able to teach my pupils something about Islam, and I love doing that. But there are also times when I find it really difficult. Islam has a fascinating and rich tradition, but there are so many ideas, opinions and emotions that come to the fore when you talk, learn or read about it. Scholars, pupils or others with a platform are always so sure they have the right idea. What can I and can't I say? How can I do justice to all parties? How do you reconcile the very positive aspects with the uglier parts, without insulting or hurting people? I would like to exchange views on these questions during the visit, so I have more useful baggage when I go back into the classroom. I'm looking forward to talking to people in Moroco and seeing how Islam works and how it is experienced in the country. I also think it will be fantastic to experience more of the country and its people myself.'
Djoeke Barendregt, teacher of religion at a secondary school
'For me, this visit is a great opportunity to go to Morocco; I don't think I would have gone there on my own initiative. I've made two visits to Israel and those trips have been really useful in my teaching. If you can talk based on your own experience, your message is a lot more powerful. It also helps me feel more justified in talking about how people there experience their religion: I've actually talked to the people myself face-to-face. Moreover, I want my students to empathize with one another, and a personal story is the best way to encourage that. I don't have any specific expectations of the visit; I just intend to approach the whole thing with an open mind. I hope we visit people in their homes, to have a meal, for example. That's the ideal way to learn about how people experience their religion and their culture, and how they organise their lives. I have almost no Muslims in my environment, and I want to give my pupils more than what they can learn from books. I had one Islamic pupil who reacted really strongly against IS: she believed that IS supporters shouldn't be allowed to call themselves Muslims. I hope this trip will give me the chance to have these kinds of discussions about diversity of opinions and movements within Islam.'
Text and images: Marieke Epping
Mail the editors
NIMAR – Nederlands Instituut Marokko
Het NIMAR is het nationale expertisecentrum Marokkostudies en is onderdeel van de Faculteit der Geesteswetenschappen van de Universiteit Leiden. Het NIMAR verzorgt onderwijs, faciliteert onderzoek en draagt actief bij aan de kennis in Nederland van de Marokkaanse talen, culturen en samenleving. De studiereis wordt dit jaar voor de tweede maal georganiseerd door het NIMAR in samenwerking met de Nederlandse Ambassade in Rabat en Marokkaanse partners. Leraren die mee wilden, zijn geselecteerd op basis van hun motivatiebrief, waarbij de selectiecommissie ernaar gestreefd heeft een divers reisgezelschap samen te stellen. De leraren worden op hun reis vergezeld door de directeur en vier andere experts van het NIMAR, die ook hun kennis zullen delen. Op basis van bijdragen van de deelnemers wordt een onderwijsdossier over Islam en Burgerschap in Marokko en Nederland samengesteld, dat gratis ter beschikking komt op de website van het NIMAR. Lees meer over het NIMAR.