Guest lecture by Jurian Langer
On Thursday 5 April, Leiden University had the honour to receive Professor Jurian Langer within the framework of the European Union Seminar Series, jointly organized by the master's programme in International Relations, the Institute for History and the Europa Institute at the Leiden Law School.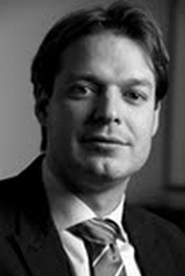 In his lecture, Langer looked in particular at the role of the national governments in the proceedings before the European Court of Justice. He provided a very practical insight in the work of the national agents and the proceedings before the Court in Luxembourg. He discussed how to bring arguments effectively within the limited speaking time, while speaking before a multi-national and multilingual audience. The lecture was especially interesting for LL.M. students European Law because of their current Practicum course, in which the students practice the basic skills of lawyers.
Langer has a truly European professional and academic career. He heads the Court Section of the European law division of the legal department of the Dutch Ministry of Foreign Affairs. In this position he acts as legal agent for the Dutch government in proceedings before the European Court of Justice in all matters related to EU-law. Langer was also appointed professor in European law and the Dutch legal order at Groningen University in 2013. Previously he was an attorney at Stek (Amsterdam) and Stibbe (Amsterdam and Brussels). He holds a PhD from the European University Institute (Florence), an LLM from University College London and a specialized degree in law and economics from the University of Hamburg.