Bart Custers gives conference lecture at ICBDSC in Casablanca
On January 5th 2018, dr. Bart Custers, associate professor and head of research of eLaw, the Center for Law and Digital Technologies at Leiden University, will give a conference lecture on the (monetary) value of personal data at the International Conference on Big Data and Smart Computing (ICBDSC 2018) in Casablanca, Morocco.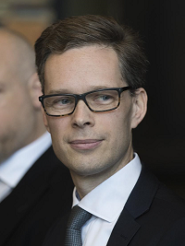 This conference will take place from 4th till 6th January 2018 and aims to bring together researchers and practitioners from academia and industry to discuss the latest progress and developments in the field of big data and smart computing.
Dr. Custers will present the results of the projects Eudeco (on modelling the EU data economy) and e-SIDES (on the ethical and societal impact of data science) in which eLaw participates. In his lecture, he will focus on the (monetary) value of personal data, different business and pricing models and data subject rights that EU citizens have under the General Data Protection Regulation. Previously, het published a paper on this topic together with a researcher from VUB University in Brussels.
More information about the ICBDSC 2018 can be found on this website.