Leiden Alumna wins NVER 2017 Award for Master Thesis
The Europa Institute is honoured to announce that a Leiden alumna has received an award from the Nederlandse Vereniging voor Europees Recht (NVER) for her master thesis.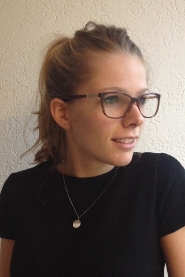 Rosanne van der Straten won the NVER Thesis Prize 2017. She completed the Master's Programme in European Law at Leiden Law School with her thesis on the tension between the economic and social aspect of the Posting of Workers Directive, entitled The Revision of the Posted Workers Directive: High hopes or empty promises in the search for a stronger social dimension?".
The Europa Institute congratulates the alumna as well as her supervisors Prof. Stefaan Van den Bogaert, Professor in European Law and Director of the Europa Institute, and Daniel Carter, PhD candidate at the Europa Institute, for this remarkable achievement.