Presentation of Study on Children's Rights and Biomedicine at the Council of Europe Bioethics Unit
Last Thursday, June 8th, Ton Liefaard (UNICEF Chair in Children's Rights and Program Director of the Master of Laws: Advanced Studies in International Children's Rights, LL.M. program) and Daniella Zlotnik (researcher and lecturer at the child law department) visited the Committee on Bioethics at the Council of Europe, Strasbourg.
The objective of the visit was to present the study ''From Law to Practice: Towards a Roadmap to Strengthen Children's Rights in the Era of Biomedicine'' at the plenary meeting of the Committee on Bioethics.
The study, prepared together with Aart Hendriks (Professor of Health Law at Leiden Law School) aims to assess the existing body of international and European legal standards in relation to children in biomedicine, and recommend actions that the Council of Europe could undertake to strengthen the protection of children's rights in this field. The final version of the report will be presented at the conference celebrating the 20th anniversary of the Oviedo Convention [Convention on Human Rights and Biomedicine] in October 2017.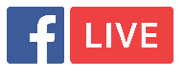 The visit also included a "Facebook live" interview at the TV studio of the Council of Europe with Prof. Liefaard on the topic of children's rights and biomedicine.
The study was well-received and the exchange that followed resulted in concrete comments and suggestions from the members of the Committee, that will assist in finalizing the study and the roadmap for the Council of Europe.