Children's Rights Moot Court 2017
From March 28 to 31 twelve student teams from different countries visited Leiden to participate in the second edition of the Children's Rights Moot Court. They were invited to plead an interesting and challenging immigration law case.
More than 75 children's rights academics and professionals, from the four corners of the globe, judged both written and oral skills. The sessions were very inspiring and not only stimulated critical legal thinking, but also enabled students to acquire knowledge on international children's rights and to develop essential legal and practical skills.

The final plea session took place before the judges Ivana Hrdličková (President Special Tribunal for Lebanon), Raul Pangalangan (Judge International Criminal Court) and Annette Olland (Senior Judge & Liaison Judge International Child Protection Division District Court The Hague). This year's winner was the team of the University of Antwerp. Runner up was the University of Pretoria.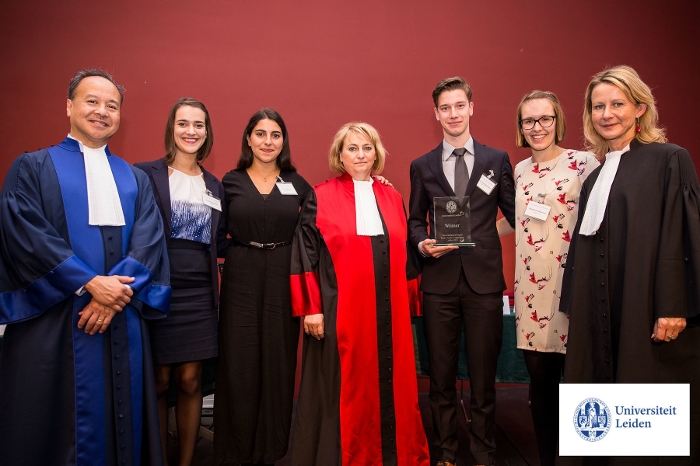 Good results Leiden teams
The two teams of Leiden Law School occupied the 3rd and 4th place. In addition, Sean Yau won the award for best oralist and one of the Leiden teams the award for best respondent team.
See for more information the announcement of The Children's Rights Moot Court 2017.
Photo's: http://hucopix.com