Eveline Crone to receive Ammodo KNAW Award
Professor of Neurocognitive Developmental Psychology Eveline Crone will receive an Ammodo KNAW Award. This was announced by Ammodo, an institute for arts and sciences, and the Netherlands Academy of Arts and Sciences (KNAW) on 25 January.
The purpose of the award is to encourage particularly talented researchers in a crucial, advanced phase of their academic career. Ammodo and KNAW also want to support fundamental research across the spectrum in the Netherlands. Crone will receive 300,000 euros to 'explore new avenues of fundamental scientific research'.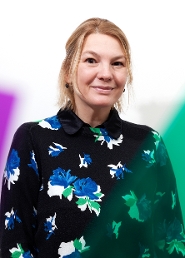 Brain in puberty
Crone has discovered that the regions of the brain do not develop simultaneously. In puberty, the region of the brain that is responsible for emotion takes the lead over the region that is responsible for impulse regulation. This helps explain uninhibited, risk-taking and irresponsible adolescent behaviour. Crone is now researching how the adolescent brain learns how to make creative but more balanced decisions during this turbulent phase.
Other winners
Alongside Crone, seven other academics will receive the award:
Olivier Hekster, Professor of Ancient History (RU Nijmegen)
Jeroen Geurts, Head of the Department of Anatomy and Neuroscience (VUMC Amsterdam)
Eva van Rooij, Professor of Molecular Cardiology (UMC Utrecht)
Appy Sluijs, Professor of Paleoceanography (Utrecht University)
Roshan Cools, Professor of Cognitive Neuropsychiatry (RU Nijmegen)
Alicia Montoya, Professor of French Literature and Culture (RU Nijmegen)
Guido van der Werf, Professor of Global Carbon Cycle and Land Use Change (VU Amsterdam)