School Psychology (MSc)
In the specialisation School Psychology, part of the Master in Psychology, you will learn how to create positive learning environments to support talent development and potential for learning as well as practical clinical skills for all students, regardless of their intellectual or mental states.
Part of
Mental Health Care psychology
This specialisation qualifies students for the Dutch post-master training programme in Mental Health Care (MHC) psychology (GZ-opleiding).
More information about Mental Health Care psychology >
Damien Oosterveer
Student

At the moment, I am doing an internship at a school for shipping and transportation (VMBO and MBO) in Rotterdam. I mainly perform diagnostics tasks with students and write reports on this. Most students come to me for an intelligence test. I work together with education and child specialists, school social workers and mentors. In the upcoming year, I would also like to guide students with specific educational needs.
Learning and development have always been important topics for me. Not only am I looking to learn and develop, but I am also interested in this matter in others. Within the Bachelor Psychology I had the opportunity to delve into this subject, and during the Master's specialisation I was happy to study it in even more depth. School Psychology has a broad scale of interesting topcis and offers a lot of space for your personal development.

The contrast between Bachelor and Master was large. The specialisation is small-scaled and with a personal touch. The students have good contact with their lecturers and supervisors. Besides, there is a very nice atmosphere among the students. It was nice to be surrounded by passionate, sincere and like-minded people.

At this moment, school psychologists aren't well represented at our schools and I would like to see a change in that. I can see a role for myself here to further develop the position of the school psychologist and will be looking for a vacancy that highly matches with the competences of the school psychologist. In addition to the compulsory courses and my completed thesis, I have just started my internship. This was a big challenge, but also a considerable asset. The Master specialisation consists of a full and busy study year, where a lot is being asked from a student. Doing a internship by the side may be too demanding for some students. Nevertheless, it brings the knowledge acquired during the courses to life. This is a big advantage and smehow indispensable.
Lisa Kool
Student
I find it fascinating to learn about the developing brain and how this development relates to the behaviour of children and adolescents. I am eager to know how we can enhance the development and the learning ability of children. That was also the reason why I chose the Master specialisation School Psychology.
What does this master programme entail?
Leiden University is the only Dutch university that offers a full master's specialisation in School Psychology. A unique feature of our programme is the mix of a focus on supporting all school pupils to do well academically and emotionally as well as a focus on youths with special needs (e.g., behavior or learning difficulties).
This master's specialisation was first offered in 2016-2017. It responds to and prepares our students for a number of recent changes in the care for children and adolescents. In many countries, schools are increasingly being held responsible for an optimal development of all students, including those with special needs. In the Netherlands, new legislation concerning Inclusive Education ('Wet op Passend Onderwijs') and Youth Care ('Jeugdwet') has been passed. It is to be expected that schools (primary and secondary) will consult or hire more specialists, such as school psychologists, in order to meet the criteria for inclusive education, for teacher training, and for developing school policy.
Why study School Psychology at Leiden University?
• Leiden University is the only institution in the Netherlands where you can study this master specialisation.
• A broad perspective is offered, by not only focussing on the learning experience of students, but also on those who encounter problems. Therefore you will work with students, parents, teachers and other institutions, which makes it a very diverse workfield.
• School psychologists are internationally recognised as crucial key figures within education, who dedicate themselves to policy and training, but also to diagnostics and student guidance.
• In the Netherlands, the demand for psychologists who are specialised in education is increasing, because of (new) legislations that are currently being implemented, such as the law for Inclusive Education ('de Wet op Passend Onderwijs') and the Youth Care Law ('Jeugdwet').
Is School Psychology the programme for you?
School Psychology could be the right program for you, if:
You enjoy working with children or adolescents.
You have an eye for the bigger picture, but are also capable of providing care at an individual level.
You are capable of or are interested in integrating psychological, administrative and legal knowledge for good work results.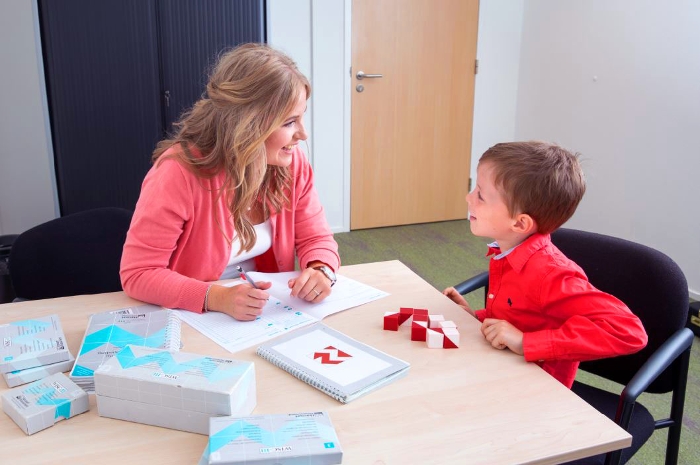 Mental Health Care Psychology
In the Dutch health care system, only MHC psychologists (GZ-psychologen) are licensed to practice psychology unsupervised. 'GZ-psycholoog' is a legally protected professional title in Dutch health care, registered in the BIG-register. MHC psychologists are generalists who can work in several different settings, for example private practices, somatic health care (medical psychology), psychiatry, institutions for disabled people, forensic psychology, nursing homes, and rehabilitation centres.
To become a licensed MHC psychologist in The Netherlands, you need to complete a 2-year post-master training programme (GZ-opleiding). The programme consists of a theoretical part (20%) and a practical part (80%). The latter requires a job position under supervision of a licenced MHC psychologist-teacher. Vacancies for this programme are scarce and only a minority of master graduates manages to get into the programme. Although it is hard, it is not impossible.
After graduating from one of our five clinical specialisations including a 20 EC clinical internship, you meet the entry requirements of the post-master MHC training programme. Each specialisation ensures you have the required theoretical background and basic diagnostic skills. Within each specialisation, students need to opt for the 560-hour (20 EC) clinical internship in order to meet the entry requirements regarding practical training. Please note that these internship positions are scarce and there is a lot of competition between students applying for these positions.
Students who are not fluent in Dutch are unlikely to find a clinical internship position in The Netherlands. An alternative option is to find a clinical internship abroad. For international students who wish to pursue a career in MHC in their home country, it is recommended to find an internship where they can speak their native language. International students who wish to do an internship in The Netherlands are advised to apply for a 10 EC internship, for example in research, or apply for the Internal Practical Internship. For more information, please contact the internship coordinator of your preferred specialisation.
How current students can prepare for the post-master MHC training
When applying for the GZ-opleiding, you need to prove that you fulfil all entry requirements by showing the LOGO-verklaring. Please see the website for the application process and all requirements. One of them is having a certificate stating that you have sufficient skills in diagnostics, the Verklaring Psychodiagnostiek. You can acquire this certificate after a clinical (20 EC) internship covering diagnostic cases. Qualified internship supervisors (as specified on the form) can sign the certificate. Another requirement is a declaration of your theoretical knowledge, the Verklaring Vooropleiding. If you graduate from one of our MCH specialisations and have completed a 20 EC clinical internship, all theoretical requirements are covered. You can have the certificate signed by study adviser Jack Wiltjer.