Education in International Criminal Law - Carsten Stahn
Grotius Centre in The Hague is located on the doorstep of international criminal courts and tribunals. In our teaching, we seek to benefit from this unique environment. Practitioners come to share their expertise in dialogue with our students, and we try to provide a platform where current practices and trends can be analysed.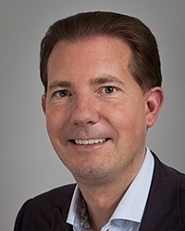 Our goal is to view international criminal justice in a broader context, and to relate theory to practice. Our flagship programme is the Master of Laws in Advanced Studies in Public International Law which includes the specialisations International Criminal Law and Peace, Justice and Development. This is complemented by annual Summer Schools on International Criminal Law, Human Rights and Transitional Justice and International Humanitarian Law. Through our Massive Open Online Course on International Law in Action, we offer high-level education free of charge to participants from all over the world. Students from all regions of the world can come to practice litigation in the International Criminal Court Moot Court Competition, the largest exercise of its kind in the field, with finals held at the Court itself. Finally, we offer highly qualified researchers and practitioners the opportunity to pursue PhD research under the Grotius PhD Track.
While in The Hague, we try to stimulate interdisciplinary dialogue on the foundations, goals and critiques of international institutions. We collaborate with many national and international partners in relation to events and projects, such as the Hague Academy of International Law, the Nuremberg Principles Academy and are members of the diplomatic and the NGO community. Key research projects from past years include two NWO funded projects on Just Post Bellum and Post-Conflict Justice, an influential project on counter-terrorism, financed by the Ministry of Foreign Affairs, and research on the law and practice of the ICC and the interplay between domestic and international justice under the framework of complementarity. These projects have led to international conferences, expert meetings and multiple publications with leading international publishers such as Cambridge and Oxford University Press. We are also proud to host the Leiden Journal of International Law which is one of the finest journals in the field, and the Grotius Studies on the Frontiers of International Law, a new book series published by Martinus Nijhoff/Brill.
My wish for all students of Public International Law for 2017
International justice is in many ways imperfect. It has seen successes, but also failures and critiques. Its story continues to be written. I hope that some of our students will become part of this journey and will contribute to its improvement, be it in their own jurisdiction, government, civil society or international institutions, or in their daily role as citizens with a critical eye on world events.