Film by Itandehui Jansen chosen for Cannes
The short documentary film was selected to the short film corner of the Cannes Film Festival.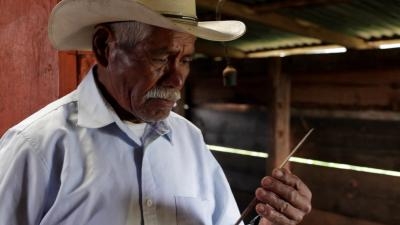 The Short Film Corner is an official, non-competitive section of the Cannes International Film Festival. The documentary was made by Itandehui Jansen and Armando Bautista Garcia in the context of the ERC project Time in Intercultural Context, led by Prof. Dr. Maarten Jansen.
Itandehui is currently finishing her PhD in the Academy of Creative and Performing Arts of Leiden University.
Synopsis
The elder couple Erasmo and Esperanza continue to lead a traditional life style in rural Mexico. When one takes a living being for consumption, one has to ask for permission first. That is the way of the ancestors.