Book
Sahin Sau
Curso de lengua mixteca (variante de Ñuu Ndeya)
Author

Gabina Aurora Pérez Jiménez

Date

01 January 2008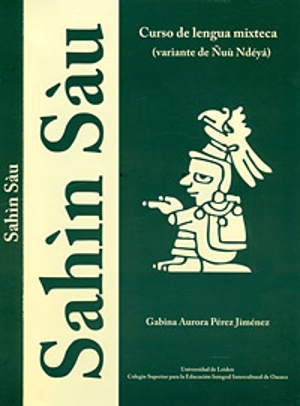 Oaxaca: Colegio Superior para la Educación Integral Intercultural de Oaxaca, 2008.
This book is a practical course to learn the Mixtec language (spoken in the southern part of Mexico). It presents a number of original texts about different aspects of Mixtec life and worldview, with translation, grammar, vocabulary and cultural-historical explanations.

The publication is a result of the long-term research on Mixtec language and culture, carried out by Gabina Aurora Pérez Jiménez, Michael Swanton and Maarten Jansen at the Faculty of Archaeology, Leiden University, with the support of the Netherlands Foundation for Scientific Research (NWO).