Dutch benefits department has 'crossed the line' once again
The benefits department of the Dutch Tax Administration has attempted to reach backroom agreements with the judiciary about the decision period in benefits cases. Lecturer in tax law Martijn Nouwen says this harms the legal protection of victims.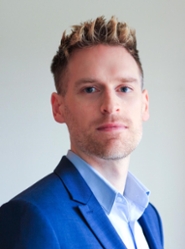 'If this was really discussed, the benefits department of the Tax Administration crossed a line,' Nouwen told Dutch RTL Nieuws. 'What is a reasonable decision period to complete a reassessment [of a decision on benefits] is a question that should be fought out in court. It should not be discussed in backrooms between the courts and the benefits department.'
According to Nouwen, coming to these kinds of agreements is at odds with the principle of equality of parties in proceedings. Then, as the injured party, you're already 1-0 behind. This once again damages the legal protection of parents fighting claims related to the benefits scandal.'
Find out more?
Read the full article (in Dutch) on RTL Nieuws.