Tanja Masson-Zwaan in Scientific American
This week an article was published in the American popular science magazine Scientific American on the uncertainty surrounding the extent to which territory can be claimed on the moon.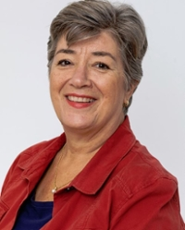 An increasing number of private companies are interested in the moon's resources, but a treaty from 1967 states that the moon belongs to us all. As a result, there is a great lack of clarity on the issue among governments and private companies.
It is therefore time for new legislation. The magazine refers to The Hague International Space Resources Governance Working Group, of which Tanja Masson-Zwaan is a co-founder. The working group brings governments, industry and academics, among others, together to come up with recommendations for legislation with regard to the moon's resources.
Masson-Zwaan calls for the creation of an organisation such as the International Telecommunication Union of the United Nations, which allocates various countries frequencies and satellite orbit positions. She believes that this type of organisation should be created to deal with resources which could be mined on the moon.