Archaeology (MA/MSc)
Archaeology of the Americas
In the master's programme in Archaeology, you can follow courses on the archaeology of the Americas, deepening your understanding of this large region.
Studying the archaeology of the Americas
From mobility and interaction between people in pre-colonial and colonial times, to the emergence of urbanism. From alternative forms of socio-political hierarchies to the relevance of contemporary indigenous heritage. The archaeology of the Americas spans a wide array of themes and eras, taught by our world-renowned experts.
Our master's courses on the Archaeology of the Americas
In this course we aim at identifying the nature, dynamics, and continuities or discontinuities of specific networks of mobility and exchange in Americas in a deep-in-time perspective. In order to achieve this goal we operationalise a 'trans-Columbian' integrative approach.
Critical and sensitive to socio-cultural changes, this approach allows monitoring the long-term societal trajectories while dismantling the conceptual chimera of the Historical Divide or Columbus Encounter, approaching the non-Western ontologies and disemboguing in the contemporary postcolonial thought.
This course broadly examines the historical developments of archaeology in the Americas, providing insights into the scholarly thinking - and possible contrasts to other areas in the world - and introduces newly ongoing debates.
Key themes for archaeological work in these parts of the world will be brought out, including the emergence of urbanism, notational systems, monumentality, and alternative forms of socio-political hierarchies.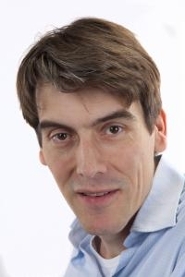 Lecturer: Dr Alex Geurds
'My work focuses on human histories in parts of Mesoamerica, the regions of southern Central America and Colombia. In this, the ideas of landscape and monumentality play an important part, as I try to consider how communities understood and shaped their natural surroundings. On the one hand, this study of ritualised elements of landscape, is significantly informed by the many contemporary indigenous societies that continue such ways of being and doing—and this is also why the Americas is such a rewarding part of the world to conduct archaeological studies. My specialisation combines archaeological fieldwork, the analysis of object collections, and designing collaborative aspects of archaeology.
Transferring ideas and knowledge about my specialisation is a central motivator, from sparking an interest with new undergraduate students, to working with smaller groups of graduate students and providing supervision for thesis subjects. Also central in my teaching duties is creating critical awareness with students, encouraging them to take a reflexive stance, and be explicit about what their views are on archaeological work today. While there is room both for ponderously footnoted articles as well as countless hours spent microscopically peering at a petrographic cosmos, our work is always consequential, and everyone needs to build a perspective on this during their studies.
I'm happy to consider a wide range of thesis subjects regarding the past human histories of Middle and South America. While I'm always available to provide advice on possible subjects, I'm not a proponent of suggesting 'ready-made' subjects to students. Zeroing in on a well-defined thesis subject is a dialectical exercise that may generate some friction and uncertainty, but once identified, the gratification is usually all the greater for it.'
These courses are taught in the academic year 2019-2020. The curriculum for next year may differ slightly.