Leiden
Leiden is a picturesque university city that's brimming with history and boasts a student culture that's tangible just about everywhere. The university has contributed to the city's unique atmosphere for over 400 years, since its founding in 1575. Leiden's historical centre is full of student associations, student accommodation and university buildings.
Life in Leiden
Leiden University in Leiden is a city university, which means that it is spread out around the city of Leiden. Students taking courses across faculties will find themselves biking through the city to go from class to class. Each faculty, or university location, has facilities including study areas, student help desks, and areas to relax with friends.
After classes, enjoy a cool beer near the canal at Annie's bar, order a legendary Rapen'burger at Barrera or dance your study-cares away at Odessa. Join the International Student Network (ISN) for Wednesday night international student drinks at Einstein's café. Visit one of Leiden's many museums, exploring, anthropology, ancient history, a journey through the human body, and more. Or perhaps take in a movie at the local independent film house, or an evening of international cabaret.
Get a taste of local culture during 'Leiden's Ontzet', a festive two-day event in October, or take in a performance in a student's room as part of the 'Stukafest'. Keep in shape at the University Sports Centre or join a local sports club and meet Dutch students at the same time.
Small-scale and central
Thanks to Leiden's compact layout, it's never more than a short bike ride from your accommodation to the University, and you're more or less guaranteed to meet someone you know along the way. It's also centrally located among several of the Netherlands' largest cities. You can cycle to the beach in 30 minutes, while Amsterdam, Rotterdam and Utrecht can all be reached in 45 minutes by train.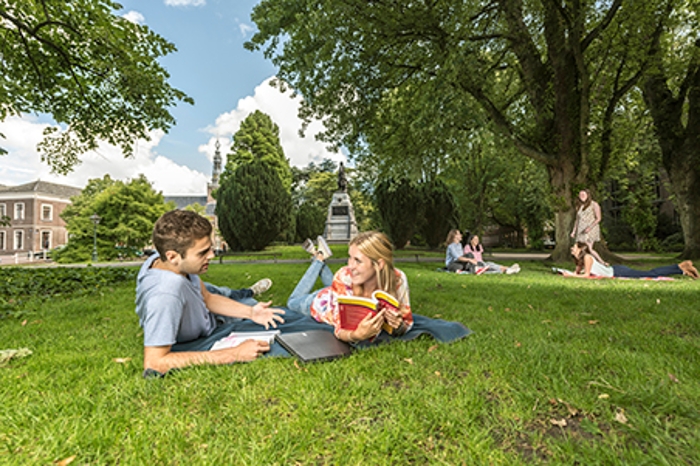 Introduction week
Students based in Leiden take part in the Orientation week for international students (Orientation Week Leiden, or OWL). This is a great way to get to know your surroundings, the university and your fellow students. Our exchange students often mention the OWL week (or the HOP week in the Hague) as an absolute highlight of their semester abroad, for getting comfortable in their new city and especially as a way to make friends.