Crisis and Security Management
You are about to start your Master's programme in Crisis and Security Management at Leiden University in The Hague, The Netherlands. Make sure you are well prepared and get your studies off to a good start.
We welcome you as a new student to the Crisis and Security Management (CSM) programme. You are about to start your studies at Leiden University, Campus The Hague. In order to get your studies off to a good start, it is good to get as well prepared as possible. We have therefore created this webpage on the student website, providing you with information on the things you need to know when starting. Later this month, we will also provide you with a detailed guidebook.
Also, when you are on the university website always click on the tab page of your programme when there are more tab pages.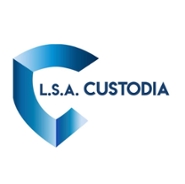 L.S.A. Custodia is the study association for the bachelor Security Studies and the master Crisis and Security Management. L.S.A. Custodia organises a wide variety of events, aimed at broadening the networks and scopes of our members. Events range from events such as field trips and guest lectures to borrels and movie nights. Both programmes are united by common fields of interest - our association aims at connecting the bachelor and master students, thus broadening their social networks. During our formal events we aim at connecting the students with professionals in the field of safety and security.
The association is daily led and run by the six member board and all the enthusiastic members of our committees. After becoming a member of L.S.A Custodia, do not hesitate to sign up for a committee that meets your interests and ambitions - and organise amazing events for the association yourself! Anyone is free to decide for themselves if you want to become an active member of L.S.A. Custodia. If you only want to sign up to use the book discount - this is fine, if you only want to attend the borrels - feel free! Nothing is mandatory and it is all up to you to decide what you want to get our of your membership.
If you are not excited by now, or still have questions about the association, the committees, the board or becoming a member, we will be more than happy to answer any questions you might have. Questions about the study programmes or studying in The Hague in general are also more than welcome - we will try our best to give you the best answer possible! You are always free to send an e-mail to info@custodiathehague.com or to fill in the contact form on our contact page.
Leiden University in The Hague comprises five locations, all right in the heart of the city centre. These buildings are all with walking distance of each other.
Wijnhaven
Wijnhaven is our main building. The building has large auditoria, a court yard and the 'Spanish Steps'. Events frequently take place here and can be attended by everyone. Here you'll also find the library on the second floor.
Schouwburgstraat
This building houses the faculty board, and a large part of the administration of the Faculty of Goverance and Global Affairs, an auditorium and additional classrooms. You will have classes here and it is a great place to study.
Student Centre Beehive
Situated opposite Wijnhaven Building, Beehive Student Centre acts as a meeting place for students and staff. There are advanced sports facilities for students and staff, and office facilities for student organisations and study associations. Students can go there for the services provided by Student Support Services.
Anna van Buerenplein
This 21 story college building is located next to The Hague Central Station and the Royal Library. Students of Leiden University College (LUC) live in this building which includes all living and learning facilities. The first four floors are dedicated to academic and social life including class rooms, study areas, meeting areas, a grand café, a student-run bar and offices for staff. From the fifth floor upwards the building holds residential studio apartments for first and second year students.
Sometimes you will have class at this location.
Stichthage
The upper floors of this building above the Central Station are used for workgroups for several Bachelor's and Master's programmes.

Please visit the website for more information about our locations.
If you still have questions about the information provided on the student portal, or about subjects not mentioned on the portal, please e-mail the coordinator of the CSM programme at csm@fgga.leidenuniv.nl.