Kunst en vrije tijd - Fotografie
Photography beginners | English spoken (start 6 March)
Wednesday from 19:30-22:00 h (every other week)
Docent

Harry Otto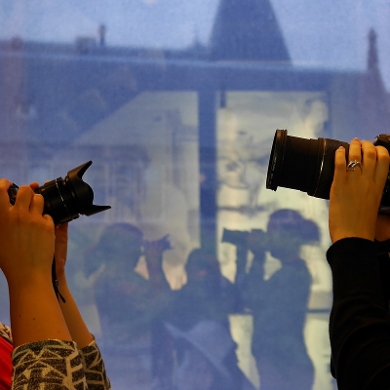 Deze cursus wordt gegeven in het Engels | this course is given in English!
For whom
Beginners
• You have your digital camera, but getting lost in the numerous settings.
• You want to know more about lighting, composition, focussing and flashphotography.
• You want to get rid of the automatic setting of your camera.
• You are looking for an inspiring environment with fellow students.

If so?..., then this course is a great way to develop your photography skills and revitalize your hobby.

Content
In 6 inspiring sessions of 2,5 hours (every other week), you are introduced to the basics of digital photography. You'll explore the possibilities of the camera and learn the principles of exposure and basic design aspects such as composition, lighting and colour. Further more we dive into focussing and flashphotography.
This knowledge is important so you can explore the creative possibilities of photography. At the end of each class you get some homework. The results of your photos are discussed in the next lesson.
Take your camera, the manual of your camera and pen and notepad to the lessons.
Lessons Dates: 6 & 20 March| 3 & 17 Apr | 1 & 15 May
If it's not possible to start physically, we start online anyway.

Teacher
Harry Otto graduated as photographic designer at the Royal Academy of Art in The Hague and has worked as a photography teacher and a freelance photographer for various magazines, companies and institutions. His artistic work, mainly a combination of city landscapes, stills and portraits, can be seen regularly in exhibitions. Read more about Harry and his work: https://www.hopd.nl/
Please contact info@lakcursussen.nl if you have troubles registering for the courses. You can also give us a call at 071 527 2317
Through registering you are agreeing to the terms and conditions of the LAK.

Register on time! A course can only start with enough participants (this will be decided a week before the start).