Lezing
Seminar: POPNET Connects with with Naja Hulvej Rod
Datum

dinsdag 10 mei 2022

Tijd

Locatie

Online: you can register for free below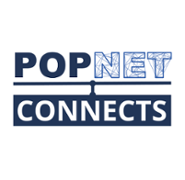 Social phenomena and health: exploring the role of networks and group dynamics
Reducing health inequalities is a major public health priority, but fundamental questions such as how multifaceted and socially patterned diseases like type 2 diabetes, respiratory diseases and mental disorders behave in populations remain unanswered. To address these questions, health science needs to evolve from primarily focusing on individual exposures and single diseases to a system-oriented approach, considering the dynamics between diseases and events at an individual level, and the subsequent group dynamics at a population level. This talk will present empirical results on social phenomena such as social networks, workplace social capital and childhood adversity in families which arise from group dynamics and relate them to population health.
About Naja Hulvej Rod
Naja Hulvej Rod is Professor of Epidemiology and Chair of the Section of Epidemiology, University of Copenhagen. She is leading the Complexity and Big Data Group, which aim at studying the social and biological factors determining health and disease across the life span. She has extensive expertise in working with longitudinal datasets, register-based research and complex modelling including social influences and group dynamics. To embrace complexity in epidemiology, she actively explores new sources (e.g. smartphones and geocoding) of 'big data', incorporate system thinking and leverage insights across disciplines, and she has been involved in several citizen science projects with a direct societal engagement and impact. Naja Hulvej Rod is PI of the Danish Life Course Cohort (DANLIFE) Study, the Well-being in Hospital Employee Cohort (WHALE) study, the SmartSleep program, and the Corona Minds project.