Lezing
Seminar: POPNET Connects with Rense Corten
Datum

dinsdag 19 april 2022

Tijd

Locatie

Online: you can register for free below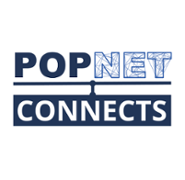 Social networks research with digital traces data
The emergence of the internet and its various modes of online interaction have created unprecedented opportunities for social scientists to study classic social questions in new ways, but also to ask new questions. This holds in particular for themes like social networks, social order, and cooperation. In this talk I will present various examples of my work over the past years on these themes, drawing on a variety of different "digital traces" data sources, including social media and online markets.
About Rense Corten
Rense Corten is Associate Professor at the Department of Sociology. His research revolves around the themes of cooperation, trust, and (the dynamics of) social networks, with empirical applications including adolescent networks, social media, the sharing economy, online criminal networks, and laboratory experiments. In 2016 he received an NWO Vidi grant for a research project on the origins and consequences of trust in the sharing economy.

He obtained his PhD in social sciences in 2009 and his doctorate in sociology in 2004 at Utrecht University.