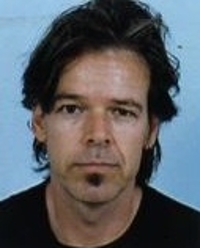 Stephan Verschoor
Onderzoeker
Naam

Dr. S.A. Verschoor

Telefoon

E-mail
Onderzoeker
Faculteit der Sociale Wetenschappen
Instituut Psychologie
Cognitieve Psychologie
Müller M., Tronick E., Zietlow A.L., Nonnenmacher N., Verschoor S.A. & Traube B. (2016), Effects of Maternal Anxiety Disorders on Infant Self-Comforting Behaviors: The Role of Maternal Bonding, Infant Gender and Age, Psychopathology 49: 295-304.
Verschoor S.A., Paulus M., Spapé M., Biro S. & Hommel B. (2015), The developing cognitive substrate of sequential action control in 9- to 12 month-olds: Evidence for concurrent activation models., Cognition 138: 64-78.
Verschoor S.A. (25 juni 2014), Learning about goals : development of action perception and action control (Dissertatie. Psychology, Faculty of Social and Behavioural Sciences, Leiden University). Promotor(en) en Copromotor(en): Hommel B.,, Biro S.
Biro S., Verschoor S., Coalter E. & Leslie A. (2014), Outcome producing potential influences twelve-month-olds' interpretation of a novel action as goal-directed, Infant Behavior and Development 37(4): 729-738.
Verschoor S.A., Spapé M., Biro S. & Hommel B. (2013), From outcome prediction to action selection: Developmental change in the role of action-effect bindings, Developmental Science 16(6): 801-814.
Verschoor S.A., Eenshuistra R., Kray J., Biro S. & Hommel B. (2012), Explicit learning of arbitary and non-arbitary action-effect relations in adults and 4-year-olds., Frontiers in Psychology 2: e354.
Verschoor S.A. & Biro S. (2012), Primacy of information about means selection over outcome selection in goal attribution by infants, Cognitive Science 36(4): 714-725.
Biro S., Verschoor S.A. & Coenen L. (2011), Evidence for a unitary goal-concept in 12 months old infants., Developmental Science 14(6): 1255-1260.
Geen relevante nevenwerkzaamheden