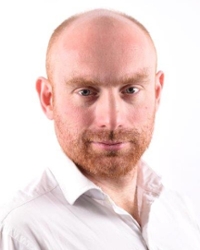 Andrew Littlejohn
Universitair Docent
Naam

Dr. A.L. Littlejohn

Telefoon

E-mail

ORCID iD
Universitair Docent
Faculteit der Sociale Wetenschappen
Culturele Antropologie/ Ontw. Sociologie
Littlejohn A.L. (2021), The potential of intangible loss: reassembling heritage and reconstructing the social in post‐disaster Japan, Social Anthropology : 1-16.
Littlejohn A.L. (2021), Ruins for the future: critical allegory and disaster governance in post-tsunami Japan, American Ethnologist 48(1): 7-21.
Fraser T., Aldrich D.P., Small A. & Littlejohn A.L. (2020), In the hands of a few: Disaster recovery committee networks, Journal of Environmental Management .
Littlejohn A.L. (2020), Museums of themselves: disaster, heritage, and disaster heritage in Tohoku, Japan Forum : 1-21.
Littlejohn A.L. (2020), Dividing Worlds: Tsunamis, Seawalls, and Ontological Politics in Northeast Japan, Social Analysis 64(1): 24-43.
Littlejohn A.L. (19 oktober 2018), The Price of Safety: Understanding Anti-Seawall Sentiment in Post-Tsunami Japan. Leiden Anthropology Blog. Leiden University: Institute of Cultural Anthropology and Development Sociology [blog entry].
Littlejohn A. (8 mei 2015), Kore kara: kenkyū mirai e no kyōkun ni/dai 23 bu・misueru Geïnterviewd door [interview].
Bestor T., Littlejohn A., Luo J., Murray A., Song G., Jiang S.X., Chen C., Endo K., Iwamura T., Hiraoka Y., Mazereeuw M., Margul J., Mori S., Milner S., Saladino N., Tajima T., Kumaki H., Tsugawa Y. & Senju H. (2012), The Sanriku Project. Boston: Harvard for Japan.
Geen relevante nevenwerkzaamheden