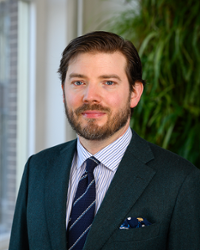 Rogier Creemers
Assistant professor
Name

Dr. R.J.E.H. Creemers

Telephone

E-mail

ORCID iD
Rogier Creemers is a Lecturer in Modern Chinese Studies. With a background in Sinology and International Relations, and a PhD in Law, his research focuses on Chinese domestic digital technology policy, as well as China's growing importance in global digital affairs. He is the principal investigator of the NWO Vidi Project "The Smart State: Big Data, Artificial Intelligence and the Law in China". For the Leiden Asia Centre, he directs a project on China and global cybersecurity, funded by the Dutch Ministry of Foreign Affairs. He is also a co-founder of DigiChina, a joint initiative with Stanford University and New America.
Fields of interest
My main fields of interest concern Chinese law, regulation and policy surrounding digital technology, at home and abroad. More broadly, I engage with topics including Chinese legal and political ideology, organisational structuring and participation in global affairs.
Research
At present, I am in charge of two major projects. My Vidi project, "The Smart State" explores how China is increasingly using data-enabled governance means to adapt itself to the challenges of the 21st Century and create a more effective administration. The LAC project on China and global cybersecurity seeks to assess the impact the country has on diplomatic and technical governance processes worldwide.
Grants and awards
2017 - NWO Vidi Grant
2017 - Ministry of Foreign Affairs Project Grant
2016 - Leiden Asia Centre Project Grant
2013 - NWO Rubicon Postdoctoral Scholarship
2009 - Visiting PhD Scholarship, China-EU School of Law
2004 - Academic China Exchange Scholarship
Assistant professor
Faculty of Humanities
Leiden Institute for Area Studies
SAS China
No relevant ancillary activities