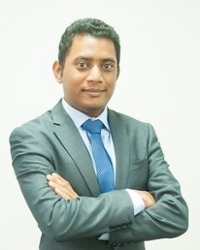 Rajneesh Phokeer
External PhD candidate
Name

R.D. Phokeer

Telephone

E-mail
Rajneesh Phokeer is connected to the Institute of Private Law, Department of Company Law, as an external PhD candidate since November 2021. His research focuses on the evaluation of alternative whistleblowing arrangements for Mauritius.
More information about Rajneesh Phokeer
Rajneesh Phokeer holds an LLB (Hons) from the University of London. He completed further postgraduate specialisation in financial services and also holds a Master 2 (M2) in International Economic Law from the University of Toulouse as well as an LL.M in Legal Practice from the Nottingham Law School. He is an enrolled Barrister & Solicitor of the High Court of New Zealand and a Barrister in Mauritius.
As a regulatory professional, Rajneesh developed extensive experience in legal and regulatory matters and he is particularly involved in developing regulatory capabilities to enable trade and business facilitation reforms and improve the quality of rule-making.
Based on his academic interest in the advancement of good governance principles to curtail corruption, Rajneesh is keen to explore avenues to enhance whistleblowing arrangements in light of international developments on organisational whistleblowing protection frameworks.
External PhD candidate
Faculteit Rechtsgeleerdheid
Instituut voor Privaatrecht
Ondernemingsrecht