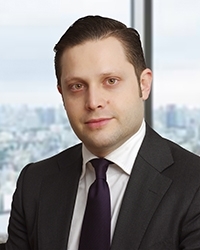 Pavlos Masouros
Assistant Professor
Name

Mr. P. Masouros

Telephone

E-mail
Pavlos Masouros holds an LL.B. from the Athens Law School (1st in class), an LL.M. in Corporate Law & Governance from the Harvard Law School (Fulbright Scholar) and a Ph.D. in Law & Economics from Leiden University.
He has been teaching at Leiden Law School since 2011. Pavlos teaches Corporate Law and Mergers & Acquisitions at the LL.M. (Adv.) in European and International Business Law. His research interests and publications relate to corporate law and governance and law and economics.
Pavlos regularly teaches at LUISS Guido Carli in Italy and at the International Hellenic University in Greece. He acts as the Co-Managing Director of the Centre for European Company Law (www.cecl.eu), the business law think-tank of the Universities of Leiden, Utrecht, Maastricht, Uppsala, LUISS Guido Carli and the Allerhand Institute. Pavlos is concurrently a practicing Attorney-at-Law in Athens, Greece, where he is the Managing Partner of a business law boutique.
Assistant Professor
Faculteit Rechtsgeleerdheid
Instituut voor Publiekrecht
Europees Recht
Advocatenkantoor
Visiting Professor