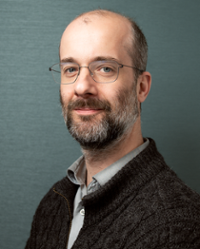 Mitch van Geel
Associate Professor
Name

Dr. M. van Geel

Telephone

E-mail

ORCID iD
Short CV
Mitch van Geel studied psychology at the University of Amsterdam (2001-2006), after which study he finished a PhD at Leiden University (2006-2009). Ever since then, he has been employed at the Institute of Education and Child studies (Leiden University) first as an assistant professor (2009-2020) and then as an associate professor (since 2020). He teaches the courses 'Interventions in Child Studies', 'Recent Advances in Education and Child Studies' and 'Introduction to Developmental Psychology' and does research on bullying and cyberbullying.
Visit Google Scolar for Mitch van Geel's profile page ››
Research
The research of Mitch van Geel focuses on peer victimization, bullying and cyberbullying. He analyzes the potential consequences of bullying, but also focuses on which youth are likely to become bullies or victims of (cyber)bullying. Mitch van Geel does this research not only in the Netherlands, but also for example in India and China. Mitch van Geel frequently uses meta-analyses and longitudinal designs in his research.
Visit Mich van Geel's on research gate ››
Grants and awards

Grants
Grassroots Subsidy (2016; 1.000 euro's): for innovations in teaching.
Stichting Kinderpostzegels Nederland (2014; 25.000 euro's): for a study about decision making in foster care.
ZonMW diversity in youthcare (2010; 86.000 euro's).
Jacobs Foundation Traveling Grant (2008; 500 euro's). To attend a summer school on Syros.
Awards
Excellent Teacher in Child Studies (2016; 2000 euro's)

Best Article in Child Maltreatment (2016; $1.000)
Supervised PhD candidates
PhDs: Xing Zhao (ongoing; CSC scholarship)
Dan Gao (ongoing; CSC scholarship)
Niharika Thakkar (2021)
Begum Coskun (2015)
Janna Fortuin (2016)
Radhika Bapat (2016)
Anouk Goemans (2017)
Wendy Zwaanswijk (2017)
Media
› Psychology Today: What Happens When Narcissism Turns Malignant
› LA Times: Teens taunted by bullies are more likely to consider, attempt suicide
› TIME: Bullied Teens Twice as Likely to Consider Suicide
› Business Standard: Teen bullies, victims more likely to carry weapons
› U.S. News: Teen Bullies, Victims Armed More Than Other Kids, Study Says
› Le Figaro: Cyberharcèlement: les jeunes face au risque de suicide
› Reuters: Bullying among kids tied to suicidal thoughts, suicide attempts
› The Globe and Mail: Cyberbullying poses greater risk of suicide among young people, study suggests
› Utah People's Post: Bullying can lead your kids to attemt suicides
› Fox News: Bullying among kids tied to suicidal thoughts, suicide attempts
› HealthDay: Teen Bullies, Victims Armed More Than Other Kids, Study Says
› MedicalResearch.com: Suicide in children and adolescents: relationship between peer victimization, cyberbullying
Mitch van Geel also appeared in the Dutch RTL nieuws, and his research was mentioned in the TED presentation by Monica Lewinsky and recently in the Washington Post and the New York Times.
Working days
Monday
Tuesday
Wednesday
Thurstday
Friday


See Dutch profile Mitch van Geel
Associate Professor
Faculteit der Sociale Wetenschappen
Instituut Pedagogische Wetenschappen
Forensische gezinsped. en Jeugdhulpverl.
No relevant ancillary activities