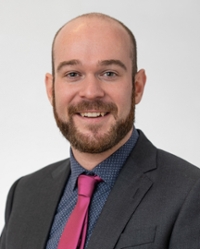 Mark Noort
Assistant professor
Name

Dr. M.C. Noort

Telephone

E-mail

ORCID iD
Mark Noort joined the department of business studies at Leiden Law School in September 2020 to commence teaching and researching on topics related on the cross-section of law and psychology, with emphasis on organisational behaviour, culture and organisational decline.
Before coming to Leiden University, Mark Noort submitted his PhD thesis at the London School of Economics and political Science (LSE) entitled: 'The behavioural nature of Safety Voice: improving concepts and methods to prevent harm'. Mark Noort trained at the London School of Economics and Political Science (MSc, PGCertHE) and Utrecht University (BSc, cum laude) where he was among a select number to receive both Latin honours (cum laude) and a certificate from the extracurricular Von Humboldt College honours programme. Mark lived in the United Kingdom for 8 years, where he worked in academic, consultancy and practice-based positions across academia and aviation.
Currently, Mark Noort is working as researcher and teacher, awaiting his viva defence. His research focusses on the social psychological processes through which people create organisational outcomes (e.g., safety, quality, productivity, helping, organisational decline) with special emphasis on how just organisational cultures can foster learning.
Assistant professor
Faculteit Rechtsgeleerdheid
Instituut Fiscale en Economische vakken
Bedrijfswetenschappen