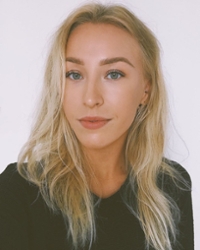 Liia Kivelä
PhD candidate
Name

L.M.M. Kivelä MSc

Telephone

E-mail

ORCID iD
Liia Kivelä received her bachelor's degree (cum laude) in psychology from Leiden University in 2016. She went on to follow the Research Master program in Clinical and Health Psychology, and graduated MSc (cum laude) in 2019. Funded by the NWO Research Talent grant, she is currently conducting her PhD research focused on assessing short-term fluctuations in suicidal ideation, under the supervision of Dr. Niki Antypa and Prof. Willem van der Does.
PhD candidate
Faculteit der Sociale Wetenschappen
Instituut Psychologie
Klinische Psychologie
Kivelä L., Krause-Utz A., Mouthaan J., Schoorl M., Kleine R. de, Elzinga B., Eikelenboom M., Penninx B.W.J.H., Does W. van der & Antypa N. (2019), Longitudinal course of suicidal ideation and predictors of its persistence – A NESDA study, Journal of Affective Disorders 257: 365-375.
Van den Berg J.F., Kivelä L. & Antypa N. (2018), Chronotype and depressive symptoms in students: An investigation of possible mechanisms, Chronobiology International 35(9): 1248-1261.
No relevant ancillary activities