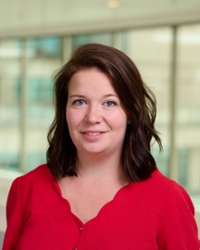 Katharina Krüsselmann
PhD candidate
Name

K. Krüsselmann

Telephone

E-mail

ORCID iD
Katharina Krusselmann is a PhD Candidate at Leiden University - Institute of Security and Global Affairs. Extension number: 8174.
​​​​​​Katharina Krüsselmann is a PhD Researcher and Lecturer at Leiden University's Institute of Security and Global Affairs (ISGA). She has a background in Cultural Anthropology and Crisis- & Security Management.
Her current research for her PhD and for Project TARGET focuses on the prevalence and impact of gun violence in Europe. Other research interests include other forms of interpersonal violence, identity politics and research methods.
Katharina is also involved in educational tasks, such as teaching courses on research methods for the Bachelor of Security (BaSS) at Leiden University.
PhD candidate
Faculty Governance and Global Affairs
Institute of Security and Global Affairs
Physical violence and public order
Work address
Wijnhaven
Turfmarkt 99
2511 DP The Hague
Room number 4.33
Contact
No relevant ancillary activities