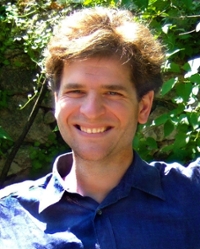 Jonathan Stökl
University Lecturer
Name

Dr. T.J. Stökl

Telephone

E-mail

ORCID iD
Jonathan Stökl is an assistant professor at the Institute for Area Studies.
Fields of interest
Hebrew
Northwest Semitic Epigraphy
Ugaritic
Ritual Studies
History of Scholarship
Research
Stökl works largely with texts written in Classical Hebrew as well as other Northwest Semitic languages in the context of the wider culture, religion and languages of the Middle East in antiquity (=ancient Near East).
Supervision
I welcome MA dissertations in the fields of Hebrew Bible, Classical Judaism, Hebrew and other Northwest Semitic Languages. I supervise PhD projects on texts in Hebrew (and other Northwest Semitic languages) in their ancient Near Eastern context.
CV
After a DPhil (=PhD) in Oriental Studies (Hebrew and Assyriology) at Oxford focussing on prophecy in the wider ancient Near East and several postdoctoral fellowships at St John's, Cambridge, University College London and Leiden University, Stökl joint King's College London as a Lecturer (later Senior Lecturer and Reader) in Hebrew Bible / Old Testament.
Key publications
Prophecy in the Ancient Near East: A Philological and Sociological Comparison (Culture and History of the Ancient Near East 56; Leiden: Brill), 2012

Special Issue on 'Ritual Renewal' in the journal Hebrew Bible and Ancient Israel, vol 7(4), 2018, edited together with Prof. Hindy Najman and Dr Nathan MacDonald.

Perchance to Dream: Dream Divination in Biblical and Other Ancient Near Eastern and Early Jewish Sources (Ancient Near Eastern Monographs, 21; Atlanta: Society of Biblical Literature), 2018. Edited together with Esther J. Hamori. Available as open access publishing: https://www.sbl-site.org/assets/pdfs/pubs/9780884142874_OA.pdf.

Exile and Return: The Babylonian Context (Beihefte zur Zeitschrift für die alttestamentliche Wissenschaft 478; Berlin: de Gruyter), 2015. Edited together with Caroline Waerzeggers.

'Innovating Ordination', Hebrew Bible and Ancient Israel 7(4), 2018, 483–99.

'"Proclaim Liberty Throughout All the Land Unto All the Inhabitants Thereof!" Reading Leviticus 25:10 Through the Centuries', History of European Ideas 44, 2018, 685–701.

'Netting Marduk? The Concept of Hidden Transcripts and the Transfer of Cultural Knowledge from Mesopotamian to Judean Texts', in M. Popović, M. Schoonover and M. Vandenberghe (eds), Jewish Cultural Encounters in the Ancient Mediterranean and Near Eastern World (Supplements to the Journal for the Study of Judaism, 178; Leiden / Boston: Brill), 44-63.

'Prophetic Hermeneutics in Texts from the Hebrew Bible and Mesopotamia: Roots, Images and Genres', Hebrew Bible and Ancient Israel 4(3), 2015, 267–92.

'"A Youth Without Blemish, Handsome, Proficient in all Wisdom, Knowledgeable and Intelligent": Ezekiel's Access to Babylonian Culture', in J. Stökl and C. Waerzeggers (eds), Exile and Return: The Babylonian Context (Beihefte zur Zeitschrift für die alttestamentliche Wissenschaft 478; Berlin: de Gruyter), 2015, 223–52.

'"Gender Ambiguity" in Ancient Near Eastern Prophecy? A Re-Assessment of the Data Behind a Popular Theory', in C. L. Carvalho and J. Stökl (eds), Prophets Male and Female: Gender and Prophecy in the Hebrew Bible, the Eastern Mediterranean and the Ancient Near East (Ancient Israel and its Literature 15; Atlanta: Society for Biblical Literature), 2013, 27-58.

'The מתנבאות of Ezekiel 13 Reconsidered', Journal of Biblical Literature 132, 2013, 61-76.

'Ištar's Women, YHWH's Men? A Curious Gender-Bias in Neo-Assyrian and Biblical Prophecy', Zeitschrift für die alttestamentliche Wissenschaft 121(1), 2009, 87-100.
University Lecturer
Faculty of Humanities
Leiden Institute for Area Studies
SMES Hebreeuws en Aramees
No relevant ancillary activities