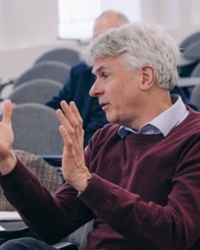 Jeroen Duindam
Academic director/ Professor of Early Modern History
Name

Prof.dr. J.F.J. Duindam

Telephone

E-mail

ORCID iD
Jeroen Duindam is Academic Director and professor of the Institute for History.
Research
The comparative study of rulers and elites forms the core of my research interest. The connections between rulers and elites were formed partly at the dynastic court; hence this institution plays a key role in my work. Initially concentrating on the comparative history of early modern European courts, I have moved towards a global perspective and now also include the early nineteenth century. My global examination of dynasty and succession highlighted the differentiated roles of women in power constellations, a theme I have been pursuing in recent research.
A series of research projects reflect these interests. After taking part in a project on the comparative history of tributary empires and leading a project on dynastic legacies in Europe and Asia, I initiated a NWO-Horizon programme on Eurasian Empires (2011-2016) including nine researchers based at three Dutch universities. Currently, I lead Monarchy in Turmoil Rulers, Courts and Politics in the Netherlands And Germany, C.1780 – C.1820 (2017-2022) with two postdoc researchers and a PhD Candidate (Dutch website 'Monarchie in beroering'). Currently I am preparing a project on matriliny in world history.
Several monographs illustrate the expanding scope of my research. From Vienna and Versailles. The Courts of Europe's Dynastic Rivals c. 1550-1780 (Cambridge 2003; paperback 2007; Italian, Spanish and Japanese translations) I moved to Dynasties. A global history of power 1300-1800 (Cambridge 2016, Chinese translation planned). In 2019 my short but comprehensive bird's eye view of dynastic rule from ancient Egypt to the 21st century came out with Oxford University Press: Dynasty. A Very Short Introduction. In 2011 I started editing the series Rulers and Elites at Brill – with currently eighteen volumes on its list, several of them available through open access.
Curriculum Vitae
Studying history (major) and anthropology (minor) at Utrecht University, I was struck by the different approaches to kingship and ritual in these disciplines. This contrast led me to write a critical dissertation on Norbert Elias' theory of court life, Macht en Mythe (1992), published in an expanded and translated edition as Myths of Power. Norbert Elias and the early modern European Court (Amsterdam 1995). In the early stages of my career, I combined various teaching positions with a job as bassoonist. From 1991 to 2008, I held a sequence of assistant- and associate professorships at the Utrecht History Department, in cultural history, the history of international relations, and political history. In these years I also actively participated in the restructuring of the department's curriculum. In 2008 I was appointed to the chair for early modern history at Groningen, followed by an appointment to the chair for early modern history at Leiden University in September 2010.
Key publications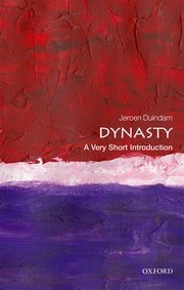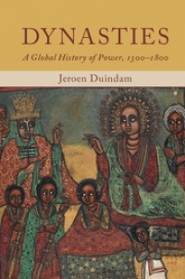 Academic director/ Professor of Early Modern History
Faculty of Humanities
Institute for History
Work address
Johan Huizinga
Doelensteeg 16
2311 VL Leiden
Room number 2.64
Contact
Guest
Faculty of Humanities
Leiden Institute for Area Studies
SAS China
No relevant ancillary activities