Book
Law and Empire. Ideas, practices, empires
This volume was edited by Jeroen Duindam, Jill Harries, Caroline Humfress, and Nimrod Hurvitz.
Author

Jeroen Duindam

Date

07 October 2013

Links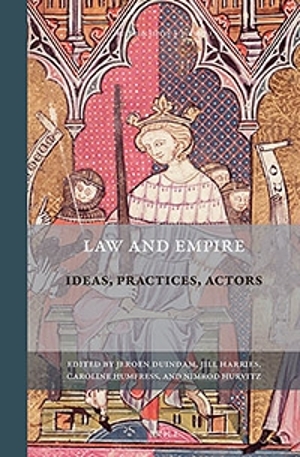 Law and EmpireLaw and Empire provides a comparative view of legal practices in Asia and Europe, from Antiquity to the eighteenth century. It relates the main principles of legal thinking in Chinese, Islamic, and European contexts to practices of lawmaking and adjudication. In particular, it shows how legal procedure and legal thinking could be used in strikingly different ways.
Rulers could use law effectively as an instrument of domination; legal specialists built their identity, livelihood and social status on their knowledge of law; and non-elites exploited the range of legal fora available to them. This volume shows the relevance of legal pluralism and the social relevance of litigation for premodern power structures.