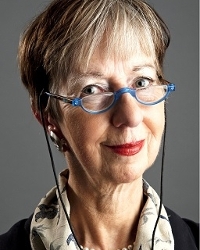 Greta Noordenbos
Name

Dr. G. Noordenbos

Telephone

E-mail
Greta Noordenbos became assistant professor of the Department Clinical Psychology of the Faculty Social Sciences of Leiden University in 2001. She is supervisor of Bachelor and Masterthesis about eating disorders and is coördinator of the Elective 'Transdiagnostic Approach to Eating Disorders'. Her research is about risk factors, treatment and recovery from eating disorders. Ze has written several books about Eating Disorders, such as Recovery from Eating Disorders (2013). She also is co-editor of the Dutch Handbook for Eating Disorders (2008).
Background
Greta Noordenbos wrote her thesis about gender and cultural aspects in the Development of Eating Disorders (1987). She did research in the field of Eating Disorders, Gender and Health an the position of women in Science and Medicine at the University of Groningen ( 1974-1987), the University Maastricht (1991 -2004) and of Leiden University (from 1980).
Committees
In 2012 she was elected as honorary member of the Dutch Academy of Eating Disorders and she was a member of the Dutch Guidelines for Eating Disorders (2004-2006), the Committee for Prevention of Eating Disorders of the National Health Organisaton (2009-2010) and the Committee for Prevention of Eating Disorders (1994-2004). From 2005 she is chairwoman of the Annie Romein Verschoorlecture of Leiden University.
Faculteit der Sociale Wetenschappen
Instituut Psychologie
Klinische Psychologie
No relevant ancillary activities