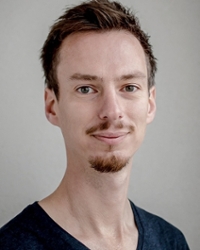 Gerhard de Kok
Postdoc
Name

Dr. G.J. de Kok BBA

Telephone

E-mail

ORCID iD
Research
Specializing in Digital History, De Kok is passionate about the application of AI methodologies to historical research. His expertise lies in utilizing semantic web technologies, as well as using the output of Handwritten Text Recognition (HTR) and exploring other machine learning applications relevant to historical inquiries.
The increasing digitization of historical sources, coupled with the rise of born-digital sources, presents both opportunities and challenges for historical research. De Kok is committed to examining the methodological implications of working with digital source material in order to ensure that historians are equipped to fully leverage the benefits of digital tools in their work. De Kok believes there is a need for historians to take an active role in building the digital tools of the future, since engagement is essential for developing tools that truly comprehend the specific challenges involved in historical analysis.
Curriculum vitae
Gerhard de Kok earned his MA in Maritime History (cum laude, 2012) and PhD (2019) at Leiden University. Additionally, he holds a BBA (Business Administration). For his PhD thesis, De Kok researched local economic effects of the Dutch participation in the trans-Atlantic slave trade. After completing his PhD, he worked on several research projects on Colonial and Digital history. He is currently employed at Leiden University and the Huygens Institute.
Postdoc
Faculty of Humanities
Institute for History
Nederlandse geschiedenis
Work address
Johan Huizinga
Doelensteeg 16
2311 VL Leiden
Room number 2.73
Contact
Kwartiermaker Netwerk Maritieme Bronnen
Penningmeester